Disclosure: Some links on this page below are affiliate links, meaning, at no additional cost to you, we will earn a commission if you click through and purchase. Read our disclosure for more info.
Being under a "Shelter in Place" order from the governor has made me much less motivated to finish any sewing or knitting projects. I've been feeling very stuck, with no ability for creative thinking right now. Even though I'm trapped at home and unable to do anything besides "at home" projects, I still don't feel like I want to. I was motivated and busy with masks for about a week and half, but that energy burned off quick, and now I just feel lazy and tired.
So, to get myself working on something, I grabbed all the scraps from my mask-making project and decided to turn them into multi-size reusable napkins. We've actually been out of napkins for like 2 weeks, and I've just been using paper towels or kitchens towels when I've needed something to wipe my hands off with. I've had a "Sustainability" Pinterest folder with different recycling and reusable ideas for a long time, and I decided to pull one up and actually put it to good use!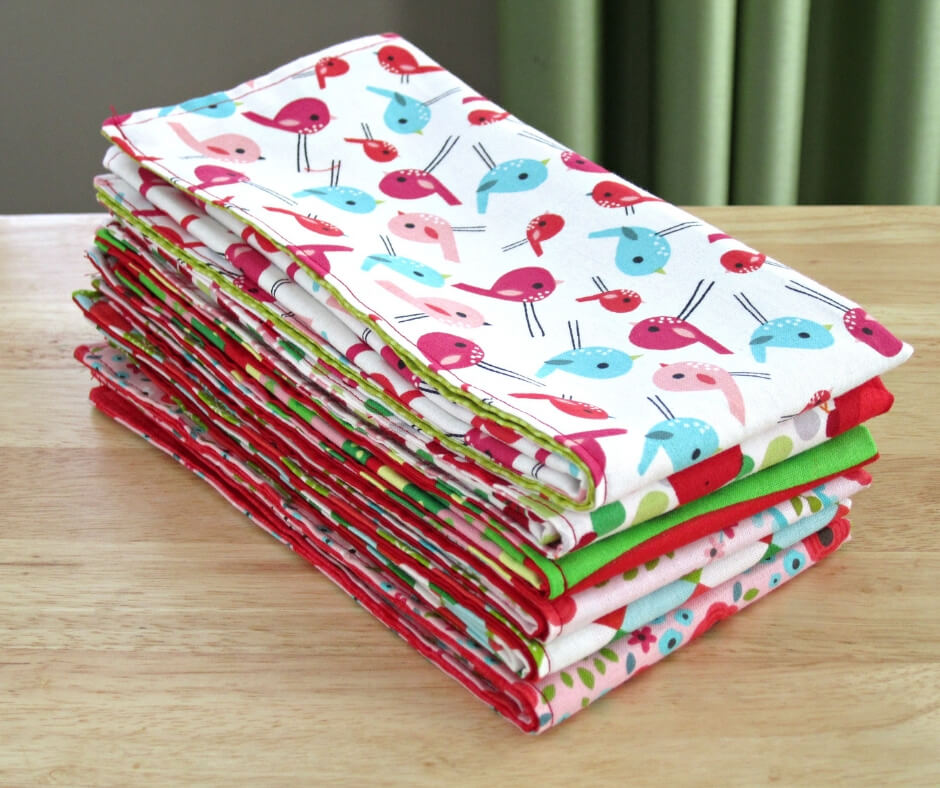 The "pattern" itself is very simple, and can be modified for whatever your needs are. I actually ended up having a bunch of scraps of various sizes left over from other projects, including the masks, so I ended up just cutting two pieces of the same size for each individual napkin and going from there. I ended up with lots of different sized napkins.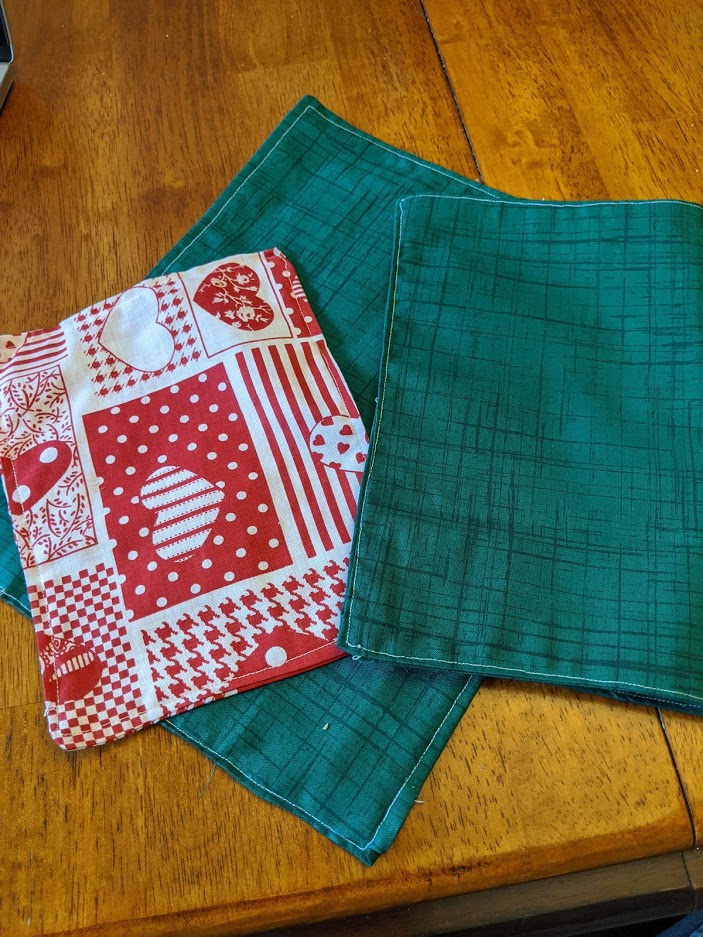 I'm not going to go through this pattern step by step, because the link above does that. I will say that it's nice to make something with good utility right now, so we don't have to go out and buy napkins. It's also nice to have something reusable, and to use up the fabric left by my grandma when she passed away. I'm hoping to make like 30 napkins to just keep for weekly use. I would hope we wouldn't use too many per day, but who knows.
I think if I were making "nicer" napkins for a gift for someone else, I would pay more attention to the sizes and cutting out the fabric. But for home use, I'm happy with how these napkins turned out. I'm hoping I'll get through this creative slump and move on to bigger and brighter projects!