Disclosure: Some links on this page below are affiliate links, meaning, at no additional cost to you, we will earn a commission if you click through and purchase. Read our disclosure for more info.
For Saira's Christmas present, she actually requested a purse! I had found an adorable purse pattern from STITCHED by Crystal, and thought she might like a watermelon or lemon purse. I showed her the purse and she loved it, but she specifically wanted the apple slice purse.
Looking through the pattern page, I realized that the actual pattern doesn't seem to be available anymore except through a Google Doc. I asked for permission to access it several times, but I'm guessing that because it was published 7 year ago, maybe the Gmail that is associated with that account just isn't used anymore. Who knows! So I decided to design and create my own apple slice purse.
Choosing the fabric
I started by purchasing some adorable apple-based fabric from Joann Fabrics, because I wanted something a little nicer for both the inner and outer fabrics. I used this fabric for the liner:
For the red of the apple and the flesh of the apple, I looked around until I found some textured-looking red and off-white fabrics. For the seeds, I just used black felt. I really like how open this project can be; you can really use so many kinds of fabrics and little accents to make this project pop. I liked the original creator's idea of making a leaf as a zipper ornament, so I did the same, using a dark green felt.
If you cannot find fabrics at a local store, I picked these out from Amazon which should do the trick:
Creating the pattern
I started by creating my pattern. I knew that since I was making a purse for a toddler, I didn't want anything too big. I imagine her carrying a few toys and maybe some crayons or markers. Anything too big, and I will end up carrying the whole thing. I had to create pattern pieces for the main "slice" sides, as well as a smaller "flesh" part of the apple, then I wanted a thicker purse so I created a piece for the sides in between these two slices. I also created a last piece for the top, which would be cut in half in order to add the zipper. I started by cutting out my apple flesh and seed pieces. I sewed the seeds on in a center formation.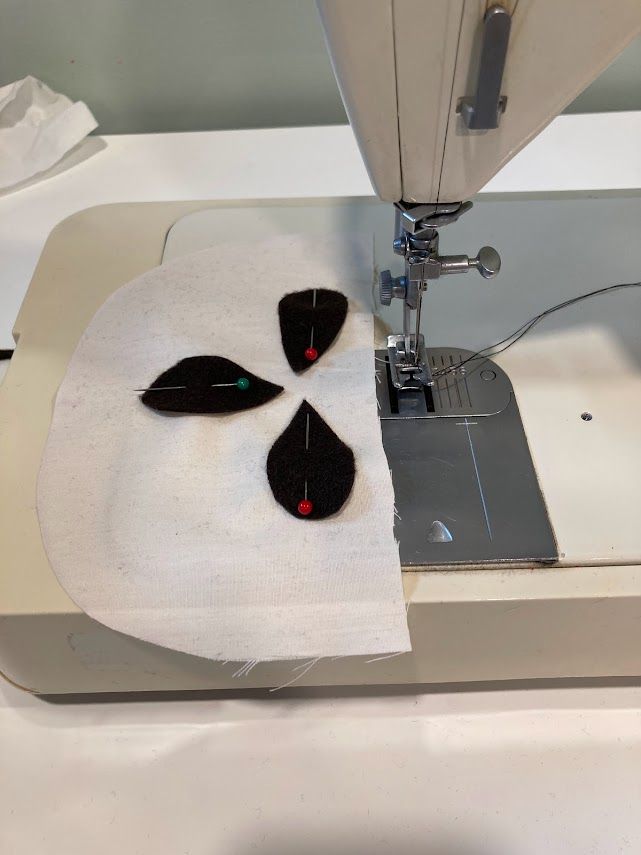 Next, I sewed the apple flesh onto the "peel" or the red part of the apple. I then attached the purse lining, which I realize now that I should not have sewn right sides together, because I then had to sew right sides together with the top piece, which cut into the flesh part. Oh well, I learned for next time!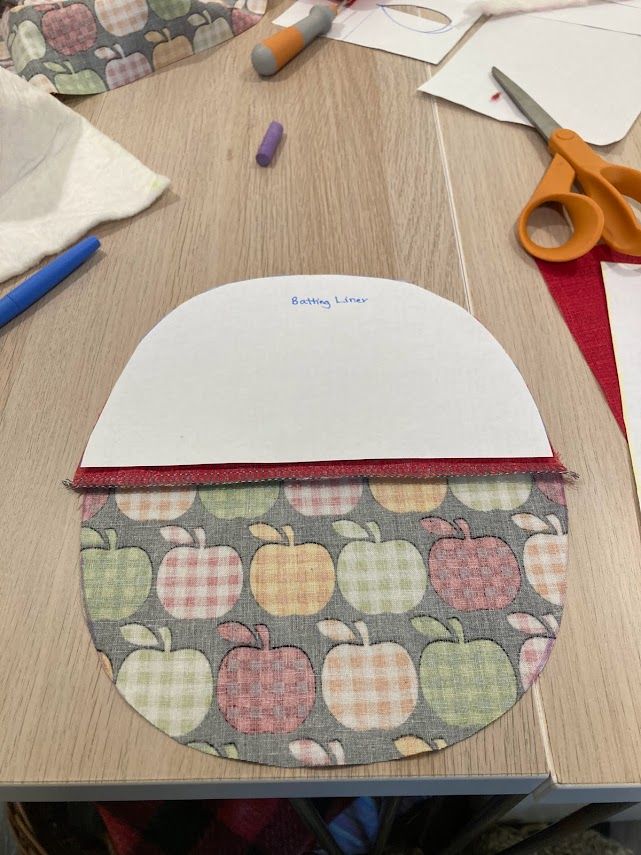 Next, I attached the zipper in between the two front pieces, which included both the red and the lining.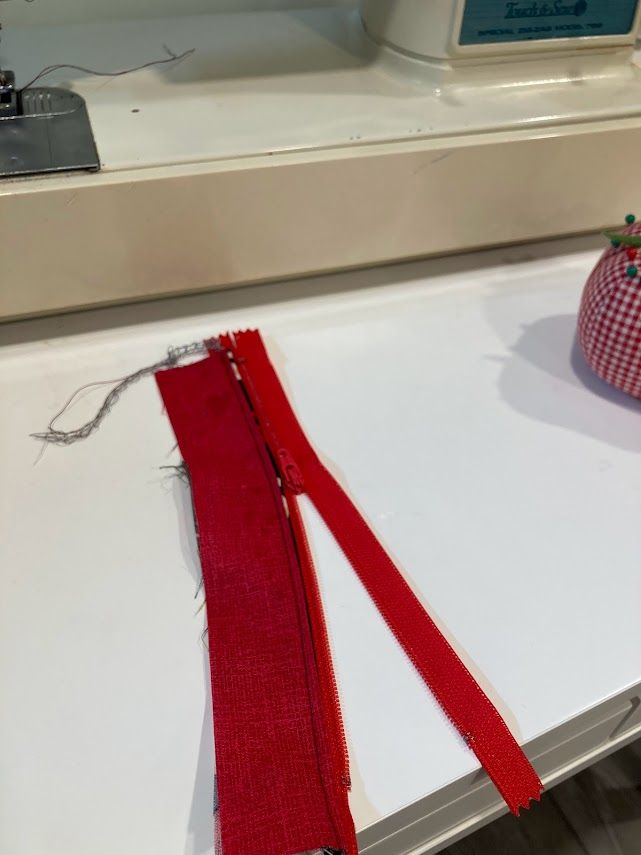 Next the zipper was connected to the outer pieces. This part is where the purse really started to come together. I was excited!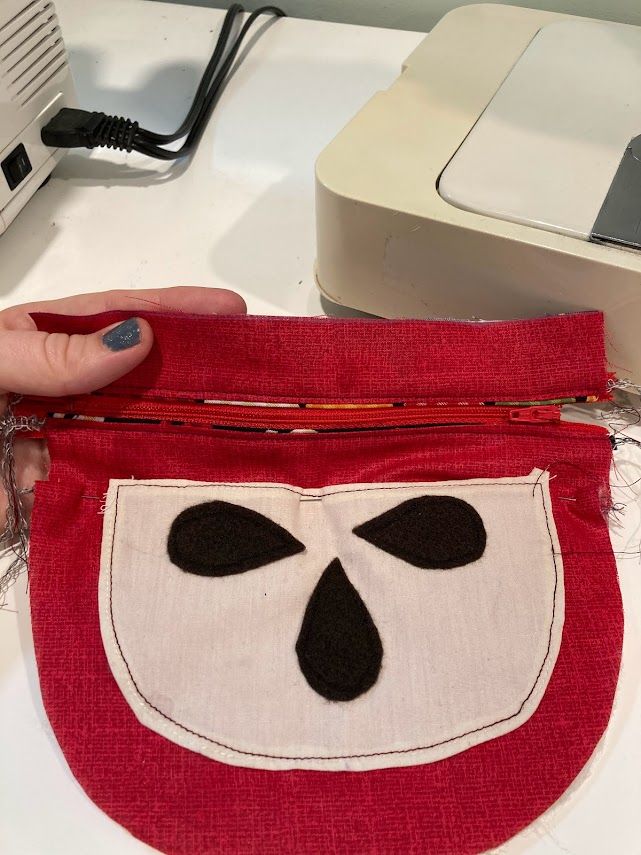 I next attached the strap to the outer edges of the zippered center. I wanted the strap to tuck into the purse itself. I sewed over it about 5 or 6 times, because I know kids pull on bag straps and a kid's purse will probably not always be used correctly. I can already imagine the kids filling it with rocks and swinging it at each other.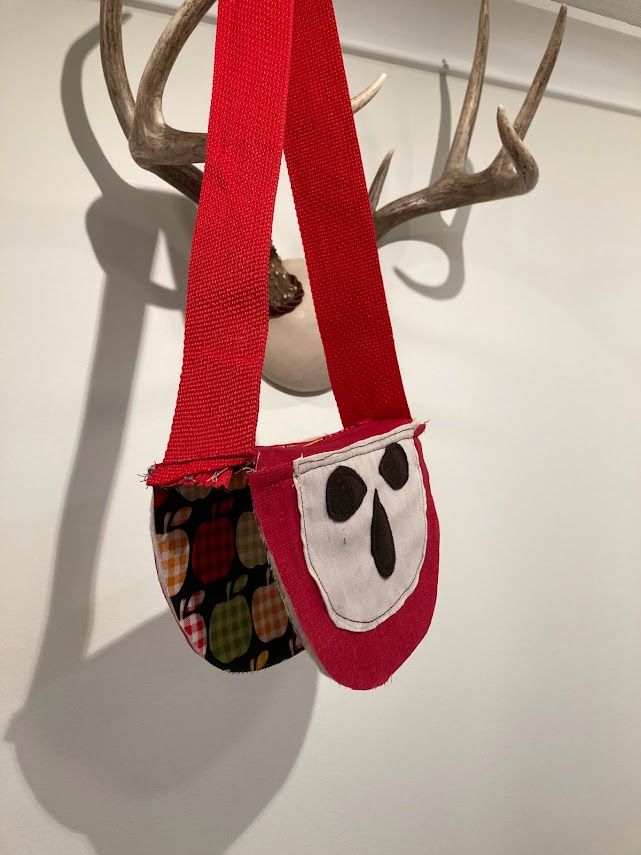 Last came the bottom. I think I may have measured wrong, because I ended up cutting off an extra 2x2 square from the length of the strip, once it was sewn on to the purse. (This was all done with right sides together). I think having more fabric was better than not enough though. Unfortunately, on one side of the purse, my serger just would not work correctly and I could not get a good stitch. I ended up re-trying and re-trying, until I (oops) had a large chunk missing from one side of the apple. Oh well. I guess apples aren't perfect, and neither are little girls' purses.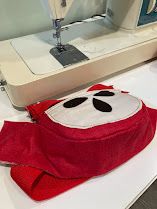 The final product
I was still excited about the final product though, because I know Saira will most likely not notice that I made a significant mistake. My kids are very forgiving! I wrapped up the present, and Saira opened it on Christmas Day. She was so excited to have her apple slice purse, and immediately began to cram in her chapsticks and some pretend food from her kitchen. She even carried it around with her on several outings and errands. Rami asked for a purse too! So I'm sure I'll make him one at some point, maybe a lemon or a watermelon slice! I have another idea for a kid's purse shaped like a piece of sushi, which I think both kids would love, so look for that in the future!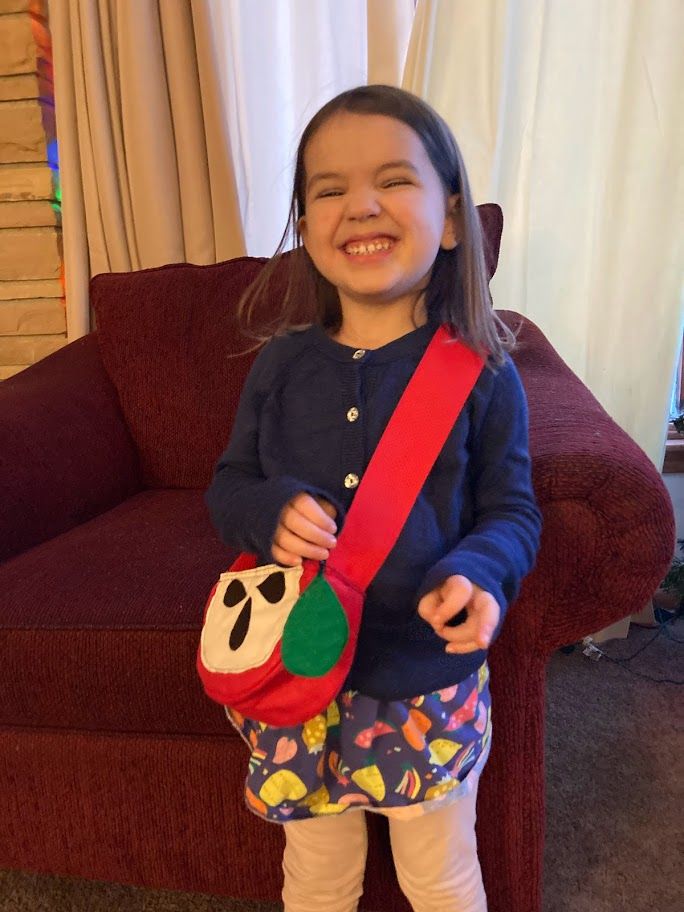 Thanks for reading. I plan to compile my pattern sheets into a PDF you can download. When I do, I'll update this post and link to the new downloadable pattern blog post. If you want it sooner than that, just reply or leave a comment!