Disclosure: Some links on this page below are affiliate links, meaning, at no additional cost to you, we will earn a commission if you click through and purchase. Read our disclosure for more info.
I love cardigans. I have been wearing cardigans since I was a teenager. My family has always teased me about it, and they love to let me know how much of an old lady I am (I knit, I sew, I wear cardigans. That's pretty much it I think?) I've had two cardigans for years, a white one from H&M and a blue one from Eddie Bauer, that I've never liked. The H&M one I have is gray as well, and it's size small and fits perfectly. It's my go-to for mix and matching with a sweater. But the white one is size medium, and it's just so baggy and looks sloppy when I wear it.
Luckily I know how to sew!
I started by taking my beloved gray H&M cardigan and measuring it next to my blue and white cardigans.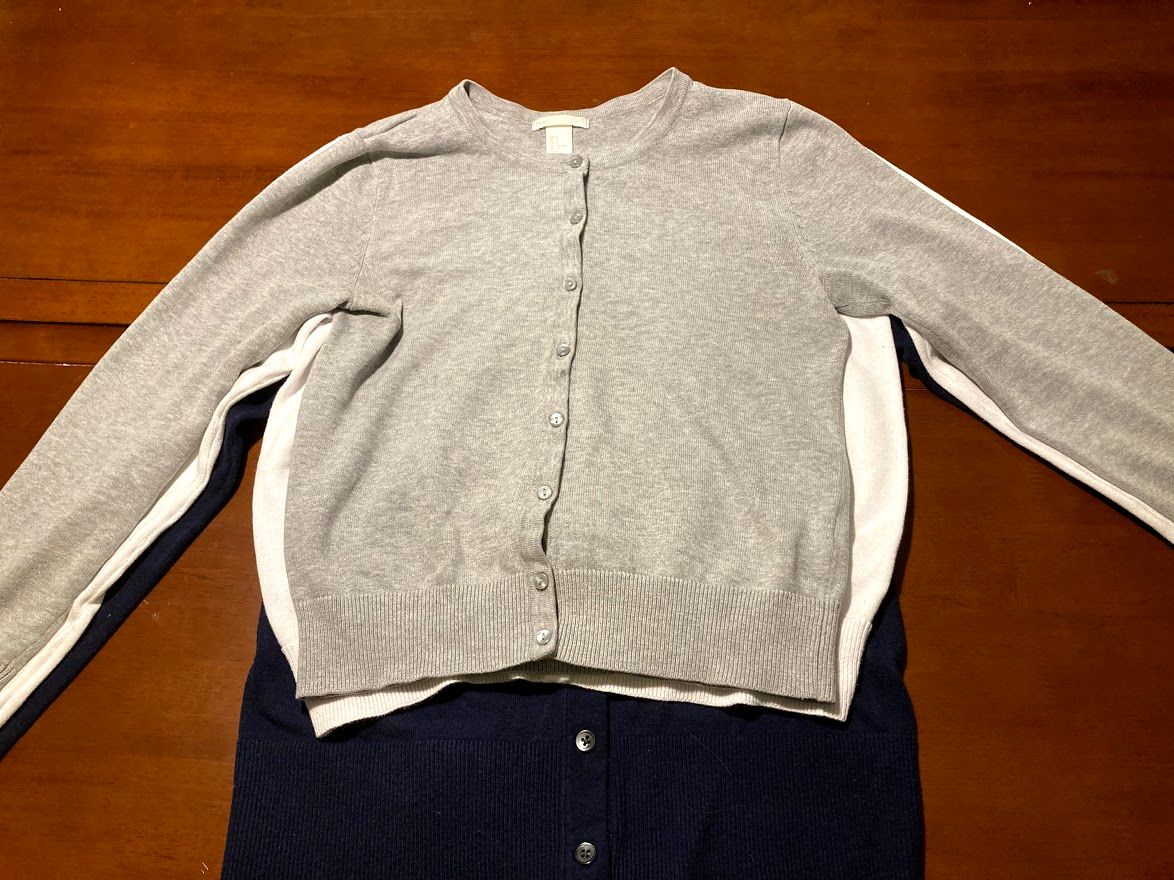 As you can see, both are noticeably larger than the gray cardigan. I figured since I don't wear either of these cardigans anyway, it wouldn't matter if I ended up ruining them. So I lined each up individually, inside-out, and matched them up to the gray cardigan to measure them. I double-checked with a ruler to make sure I had each side evenly measured out.
After I measured the sides and the sleeves and used my chalk to mark them, I just used my serger to both cut and sew them up. The cuts were easy - I started at the end of the sleeve, went across to the armpit, turned the cardigan in my machine, then sewed all the way down the side. I repeated this on both sides.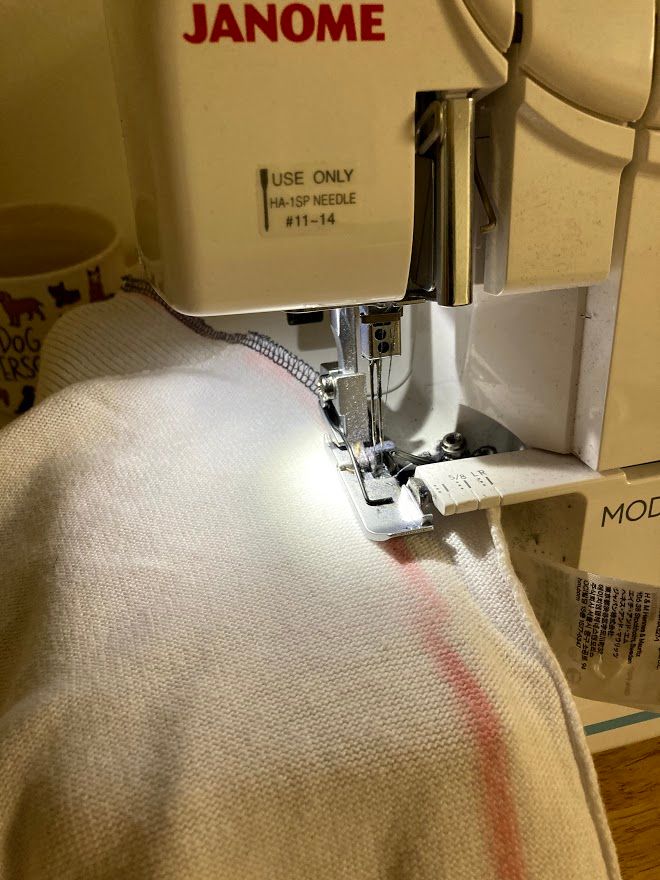 The real test would be trying them on. The blue cardigan is definitely now a little tighter than I meant it to be, but it's honestly better than it was before. These two sweaters were so big and baggy that I basically never wore them. It's now been about a week since I made these alterations, and I've already worn them both twice each! It feels nice to find a new life for these two sweaters that I would have otherwise thrown out.
Of course the second we want to take photos, neither kid wants to smile, and they both have to sit right up on my lap! I hope you can still tell what the cardigans look like now. I'm excited to enjoy these two sweaters for the rest of winter, and I'll be pulling them out again in the fall!