Disclosure: Some links on this page below are affiliate links, meaning, at no additional cost to you, we will earn a commission if you click through and purchase. Read our disclosure for more info.
I spoke in an earlier post about traditions. I think I must be just getting old or realizing my mortality, but what I want to pass on to my family has been on my mind a lot. Last year for my son's second birthday, I decided I would make a fancy cake for him. I found a fire truck cake from Betty Crocker and knew it would be perfect for him.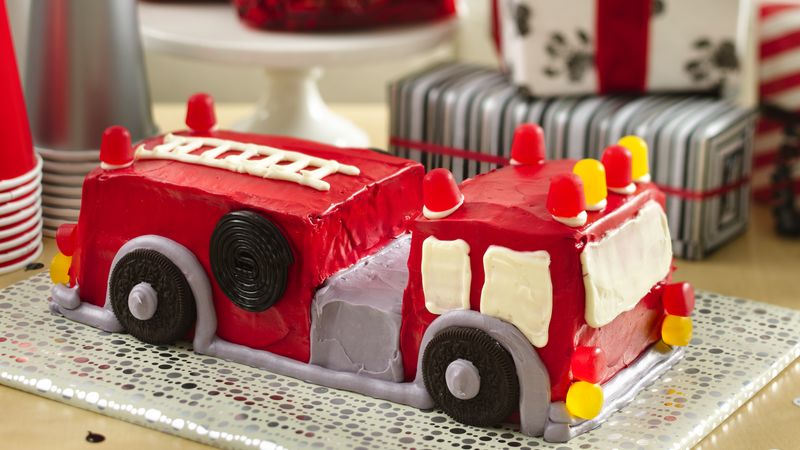 It was easy, and had such cute little details: the Oreo wheels, the gum drop sirens, the licorice hose. I had to make it!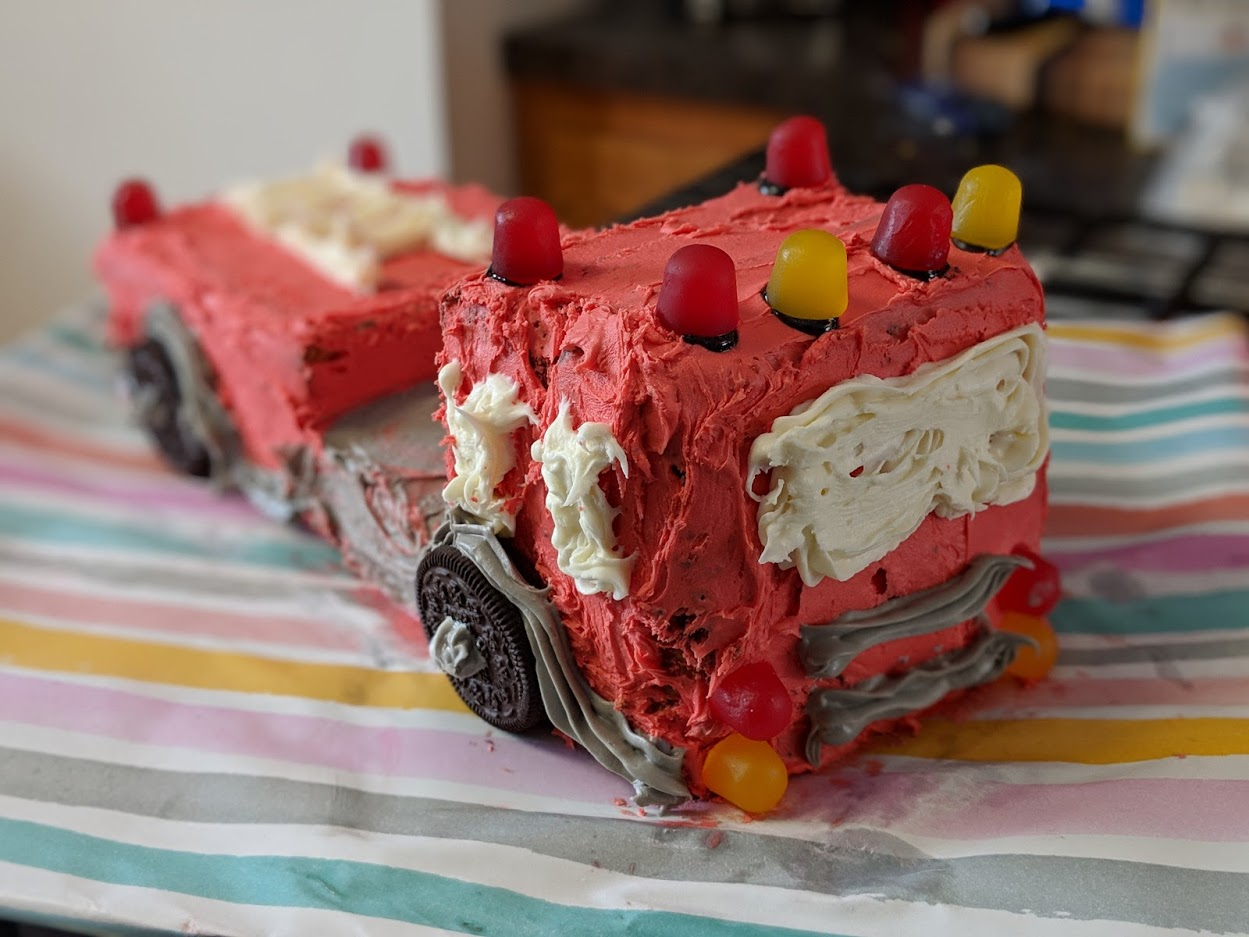 I was hooked! I loved it! I'm not a traditionally artsy person. As in, I'm not great with drawing or painting or whatever. I'm great with fiber arts, but anything based on paint or crayons or whatever is not for me. So frosting is not my preferred medium. But, all-told I think it turned out as well as it could! People knew it was a fire engine when they saw it, at least.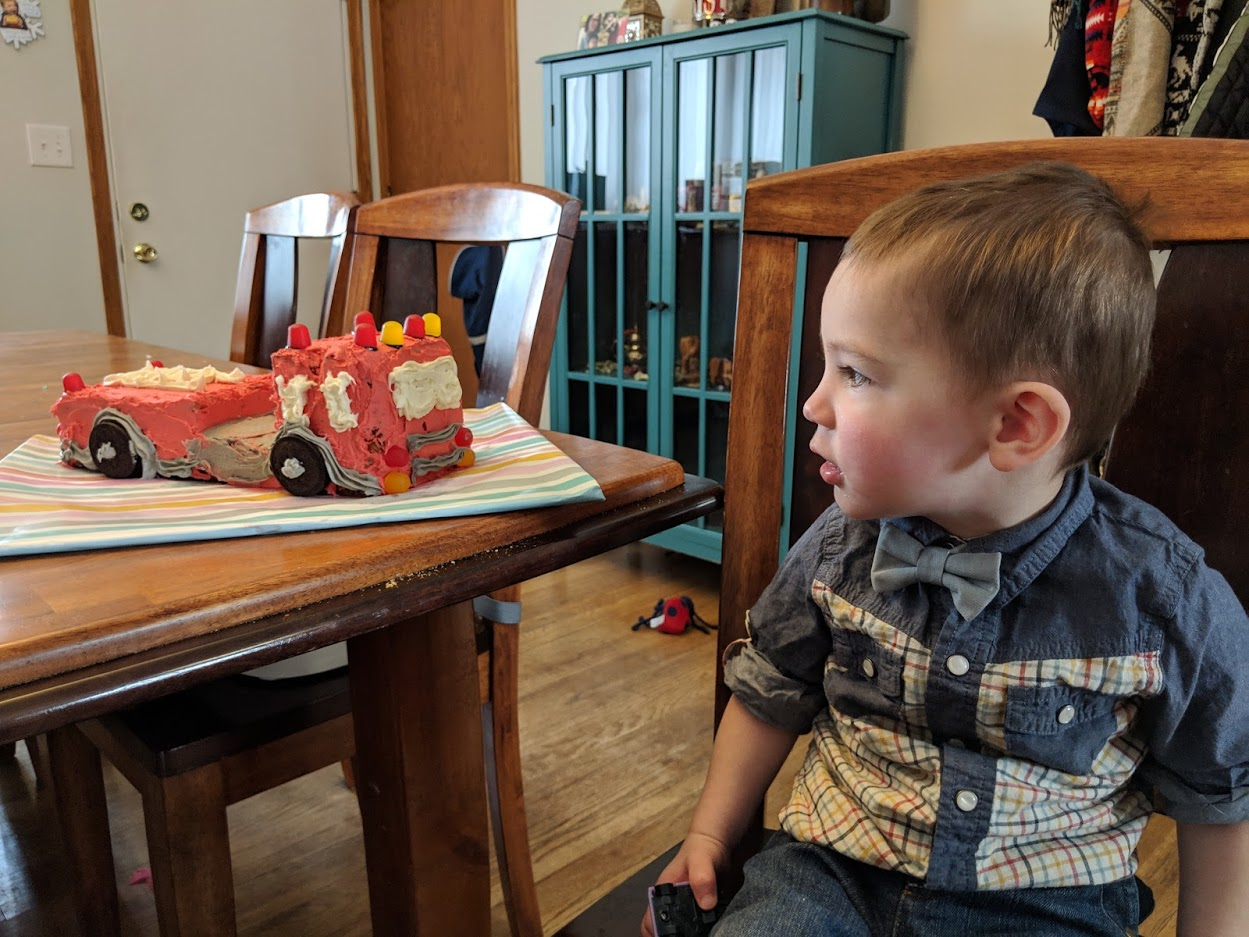 And Rami loved it. He didn't stop talking about it for about 6 months. That's impressive for a 2-year-old.
I knew I had to make fancy cakes for each of our birthdays. We happen to basically have all our birthdays at the same time of the year, so this is easier said than done. We're about midway through Birthday Season now, so I've completed my own cake and my daughter's cake for this year. I have my husband's cake planned out (though he tells me he prefers pie??) Rami wants a volcano cake this year, so I'm sure I'll post about it.
My birthday cake was Halloween-themed. As I've said before, I'm a HUGE Halloween and horror fan.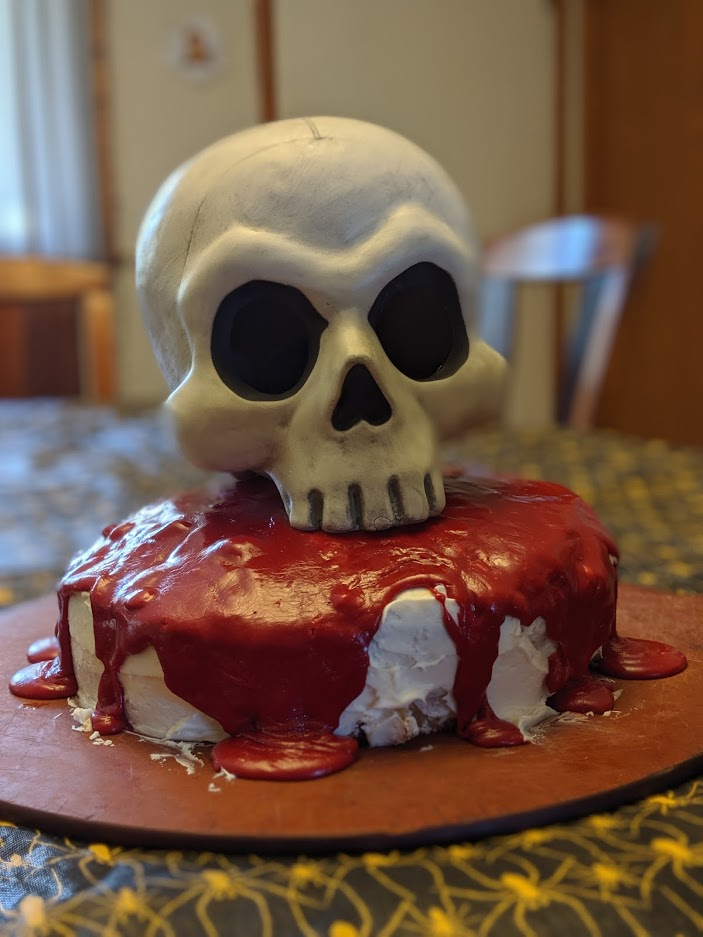 And my daughter's cake for her first birthday is an ice cream cone spill cake.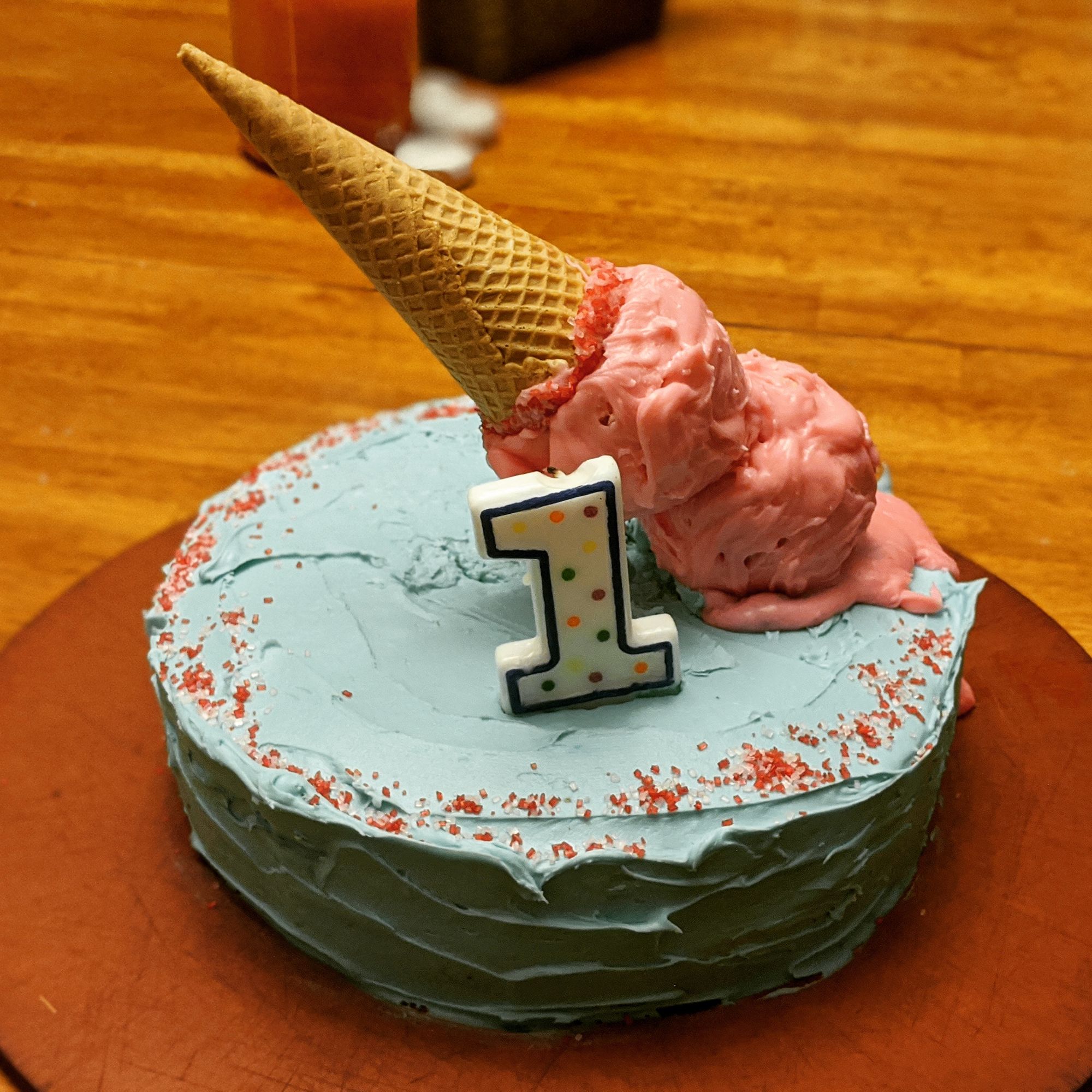 I used a recipe from Mom Loves Baking. It was an easy-to-read recipe (though you'll need an ad-blocker to use her site) and fun to have a cake pop on top for the ice cream cone. Everyone really just wants to eat the cake, but I'm having fun with the process! (I also haven't had a "Nailed It"-level failure yet, so we'll see when that happens).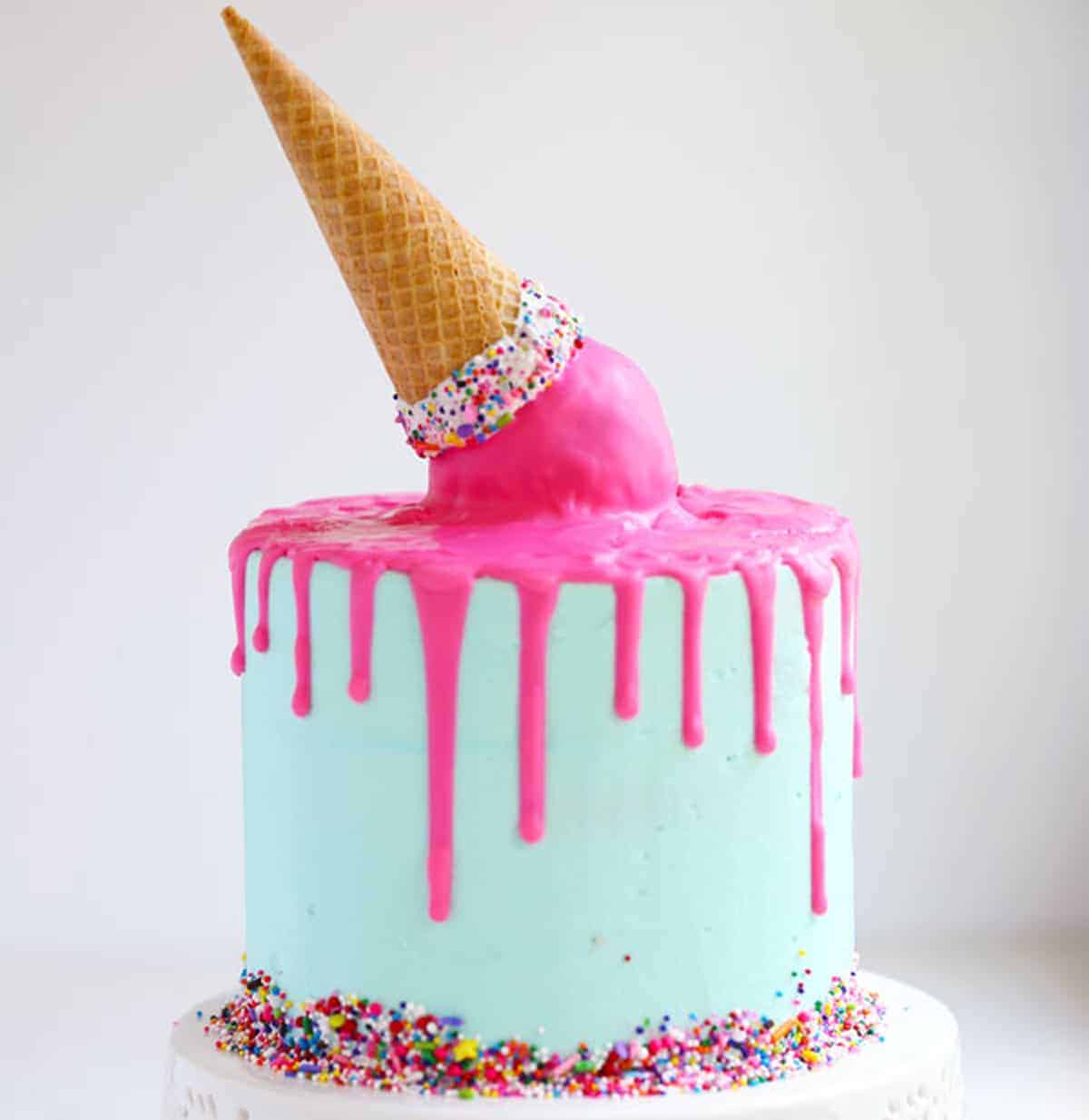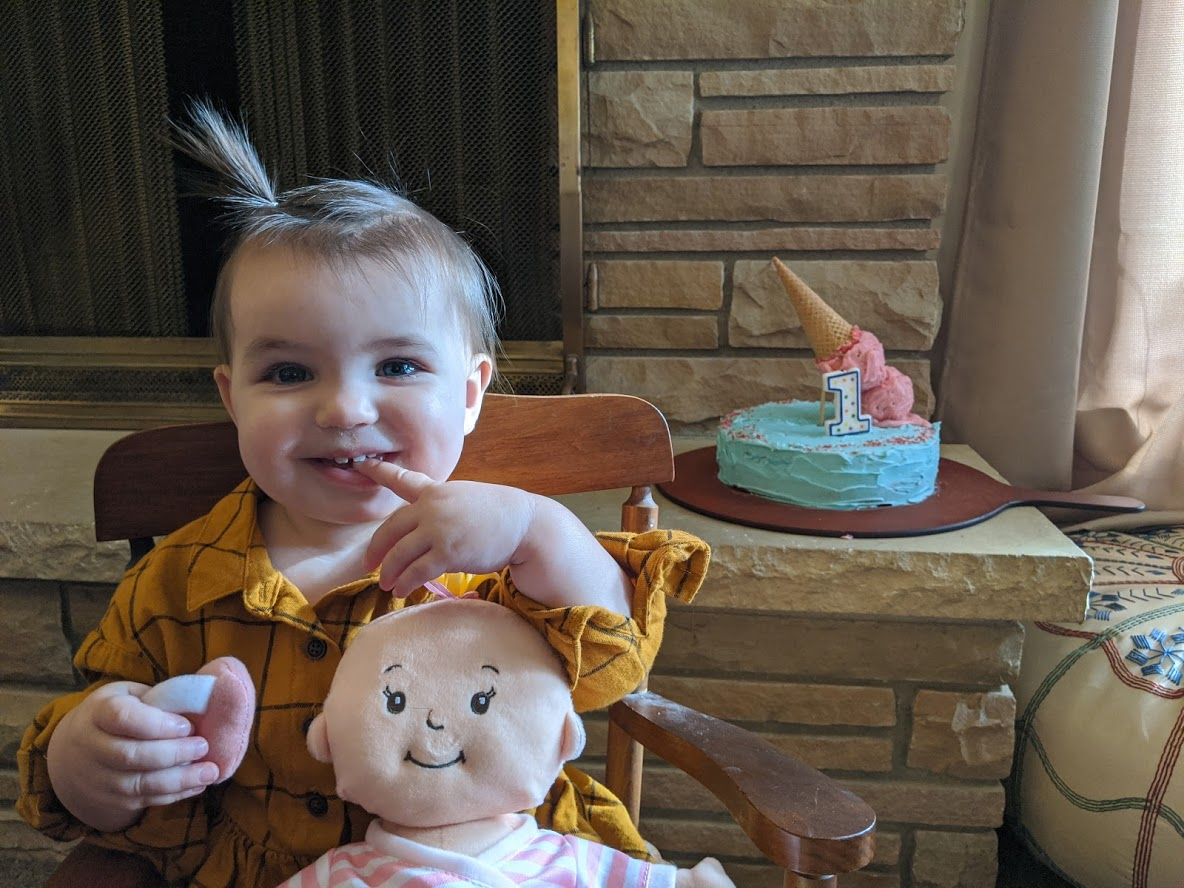 As we like to say around here, these all look good to us! And I'm looking forward to making more.