Disclosure: Some links on this page below are affiliate links, meaning, at no additional cost to you, we will earn a commission if you click through and purchase. Read our disclosure for more info.
For my birthday Cassie got me an "Admit 2 Free" ticket to a local home renovation show. It took place at Canterbury Park, which is where they host horse races here in Minneapolis.
📢 Cassie got the ticket for free at school and since I received some additional free tickets to the upcoming expos in February and March, we're giving them away 🎟! Now we're a proper blog!
The event I attended was the aptly named Home Improvement and Design Expo. Luckily it wasn't boring to attend! There were about 50 vendors I'd say despite the description of the event saying there would be 150+. I think partly it was due to the huge snowstorm we had the day before resulting in the roads being pretty icy. There wasn't a huge attendance like I would have expected and I'm guessing that had something to do with it.
Like a total fool, I did not take any pictures (it's like I forgot I had a blog where I talk about this stuff), so instead I'll pepper this post with photos from the firms I met with.
What I Brought
This section should say, What I Should Have Brought because I was poorly prepared and didn't bring much except my notebook. The evening before I was wrapped up with working on a project so I didn't take the time to print our my floor plan. To be fair, I've only created a floorplan for my basement (yes, I measured it) and I've been working on and off on the upstairs floor plan.
I did end up drawing it out on a notecard though when I was talking to an architect: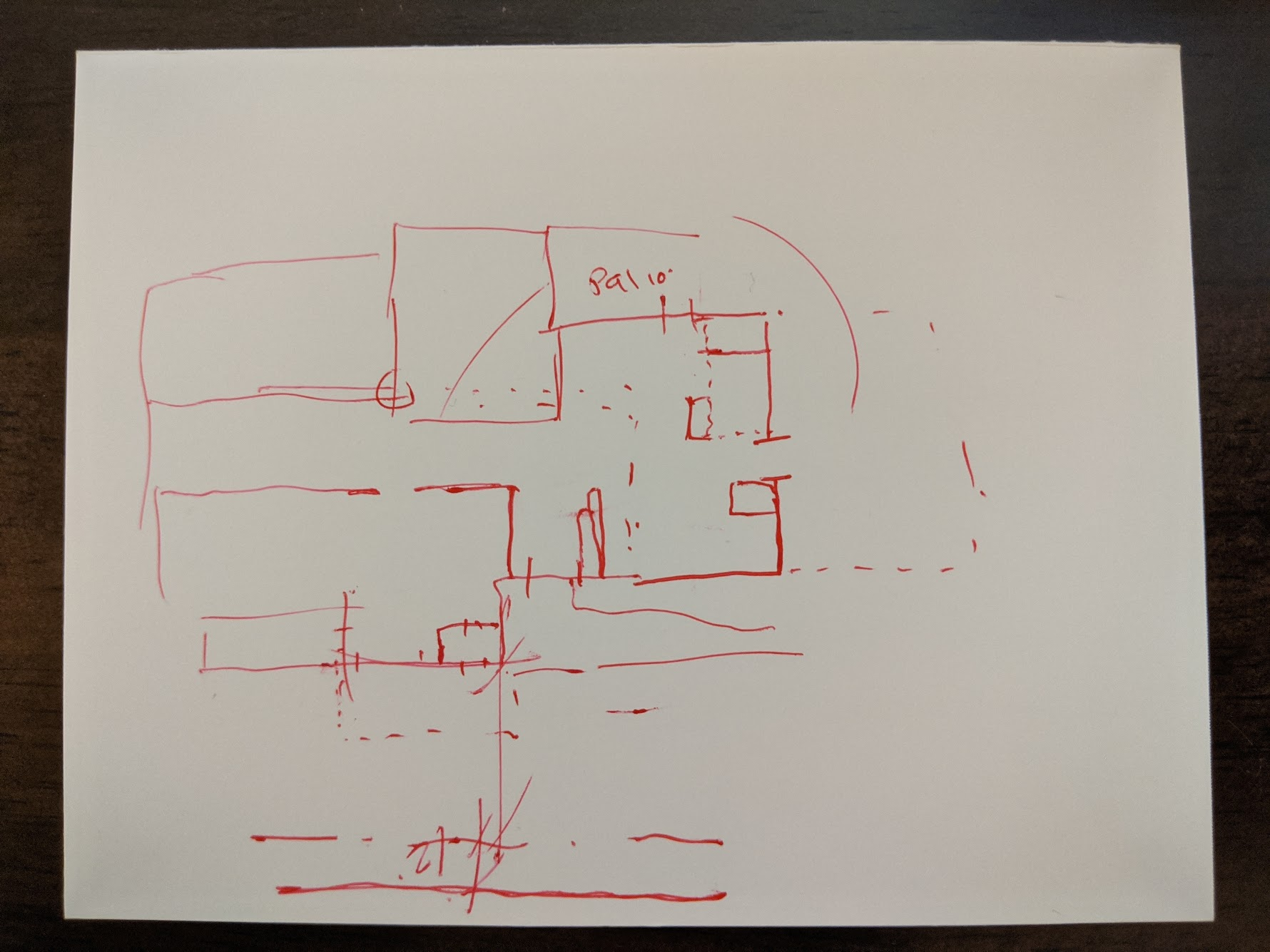 The other thing I did bring was photos of problem areas around the house. I never ended up showing them to anyone 😣
So let's see how I did:
⛔ Bring floorplans
⛔ Bring photos to show to vendors
✅ Bring a notebook
At least I did one thing right.
Let's talk about the vendors I met with. Since I can't recommend them based solely on a single 15 minute interaction, I'll link to their Angie's List profiles or Houzz profiles so at least you (and I) can reference them to do your own homework.
I've found Angie's List to be one of the better member-review sites since you need an account and most reviews have more detail and are less likely to be gamed like Google Reviews (reader beware). Houzz is great for inspiration and to see the work of different pros. Me and Cassie have several ideaboards in there!
Windows and Doors
The first vendor my friend and I met a the expo was Steve from Universal Windows Direct. His business card has the byline, "All Around Great Guy" which I appreciate and indeed he was pretty fun to talk to. He also lives near me so that's a plus. It isn't like I can outright recommend any of these vendors since I had no work of theirs to look at nor a project that they did for me but you can still tell a lot by the "vibe" they give off.
When we talked to Steve, he didn't try to sell us his services. I told him in the future I'm looking at replacing our windows and he told me what I should expect to pay for a job like that; he didn't pull the "Save $5000 on an estimate if you book me RIGHT NOW" BS some other vendors were hawking. If a vendor says that they will take money off the estimate just because you saw them at the expo, the estimate was nonsense to begin with. Always ask for a detailed itemized statement of work.
General Contractors
We met with two gentleman who run a contracting firm, Service Associate Construction Services, and I also appreciated how straightforward they were with our questions.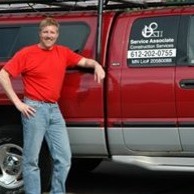 I mentioned my issues with the HVAC trunk lines extending overhead in my basement and they echoed the advice others have said so far: you're mostly SOL unless you get really creative. I'm leaning on the latter possibly by doing a hybrid mini-split/furnace system to reduce the volume needed which would give me the ability to shorten the trunk. But that's why I wanted to talk to a pro about it, I need someone to come and do the measurements. More to come soon on that!
Design-Build Firms
I'm in a weird spot with my house because I want the knowledge of experts to help me figure out what is possible and to price things out but then I want the luxury of choosing what to do and whether I'll do it myself. A design-build firm is the closest I've seen to such a service (e.g. consulting).
I met with the folks from Highmark Builders and I was pretty impressed with their professionalism and the ability to "get" what I was after pretty quickly.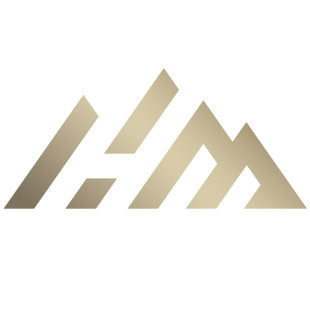 I talked to a lead designer and we had a great conversation, I could see myself working with them in the future. They specifically said they meet with clients to consult, draw up designs and plans, and then don't lock you in to using their services. They also do long-term planning with a phased builds over 5-10 years.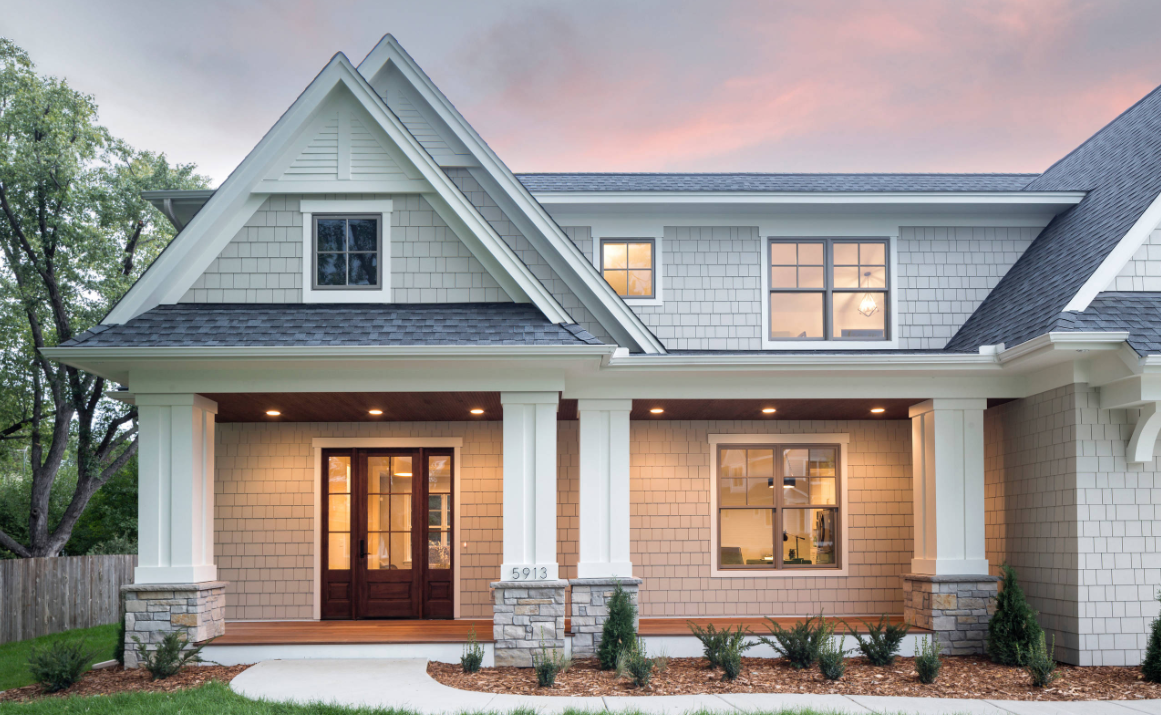 I got pretty excited when the designer said I could raise the house to give the basement more room to which my response was 😱 Sounds amazing and also sounds like it would cost "Yes" money. I have a feeling if they designed and built everything I had in mind, we may as well do a full teardown and rebuild. Not sure I'm ready for that!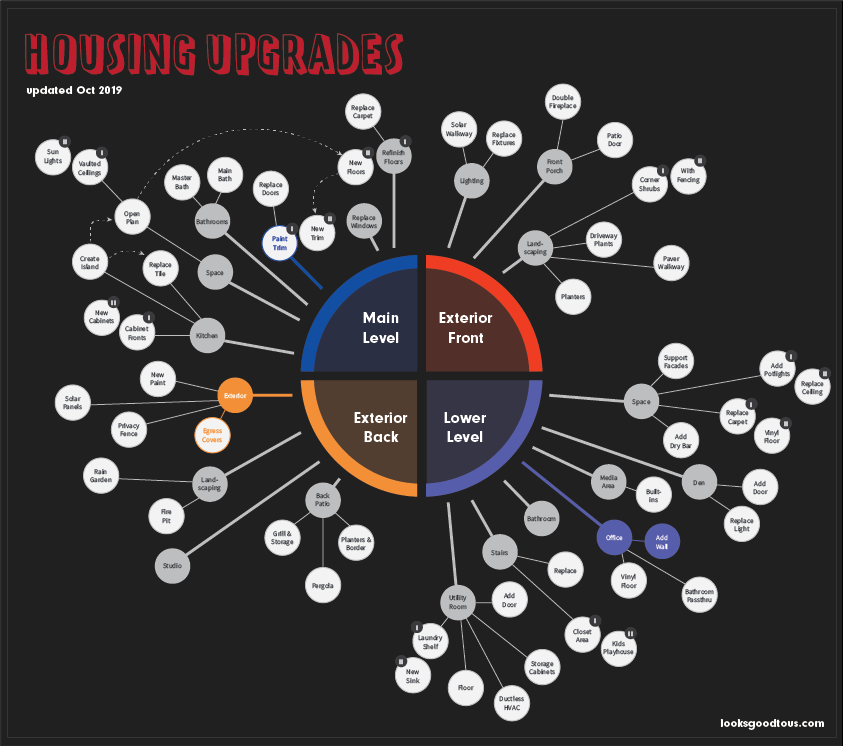 Engaging a design and build firm for consulting is a possibility I'd consider but I'd need to weigh it against the costs of engaging their team. The whole point is that they'd do the work and they look like one of those firms that will do a Really Good Job for a Very High Price.
Highmark has a full team and had a large booth, it's clear they employ project managers, designers, and more. It was a different story with architect Mark Kozulla, whose doodles are featured in that photo I took above of my floorplan.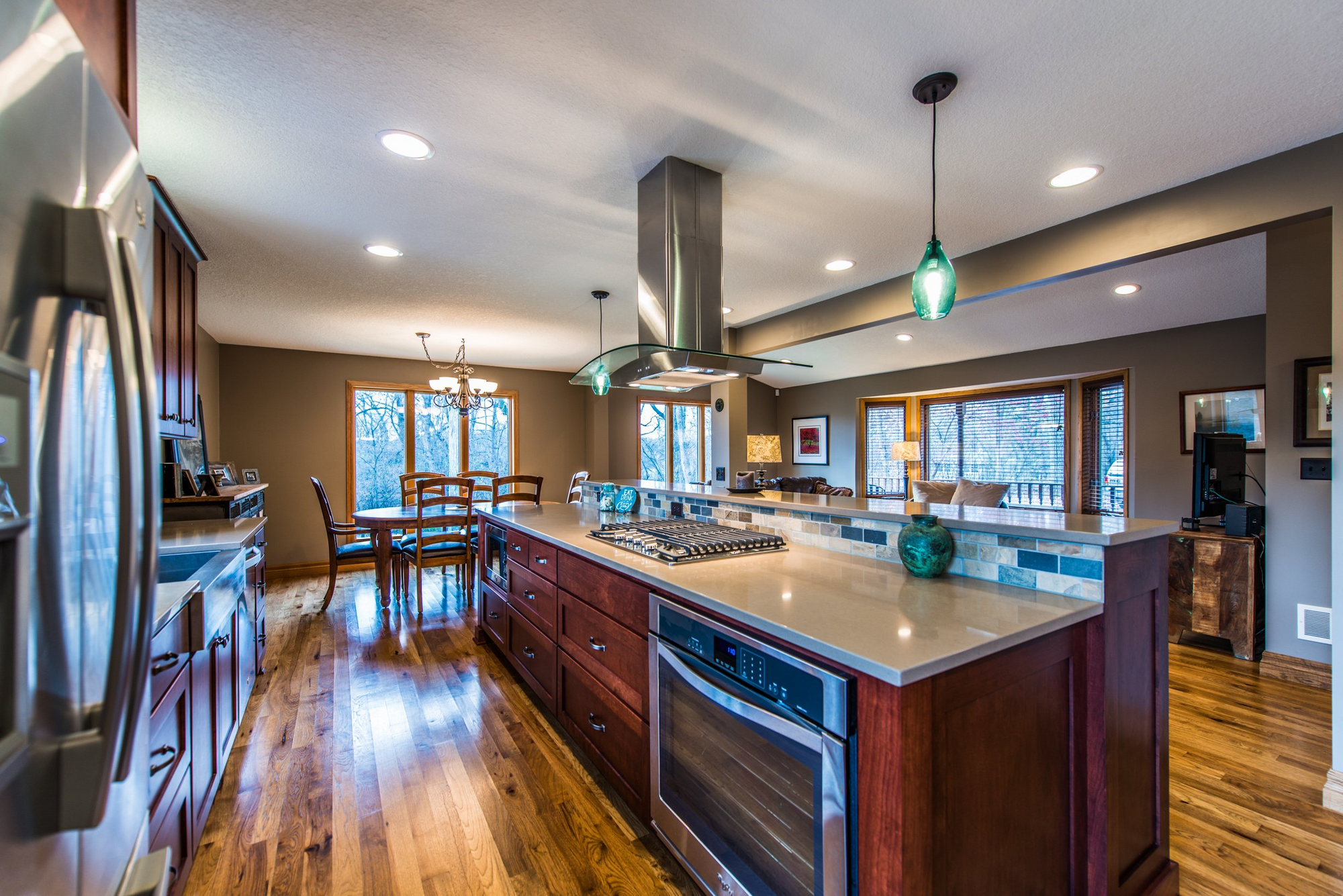 Compared to Highmark he's a solo operation but I don't see that as a negative per se. From the discussions I've had with friends, finding a builder who "gets it" is very important. You should approach it like an interview process because you are hiring them – you'll be contacting each other a lot, having discussions, and ultimately trying to work out a shared vision for what you want to accomplish. You'll also be paying them a lot of money. Mark was very kind and responsive to my silly questions and he had some awesome pointers for what I should look at while I think about projects.
For example, one of the pie-in-the-sky ideas I had was to extend the living room or build an addition in the front of the house to create a three or four season patio. My hope was to turn the fireplace into a double-sided fireplace. Highmark mentioned that if my fireplace was brick and wood-burning (it is) that it may not structurally allow another hole to be punched in (and therefore, a larger expense to replace or take out). Mark also called out I should check the city codes to see how far my house can extend towards the street since that would immediately tell me what room I have to work with. This is exactly the kind of consulting advice I'm looking for!
Electrician
I'm in the market for finding an electrician and I met with a representative from another local business, Harrison Electric.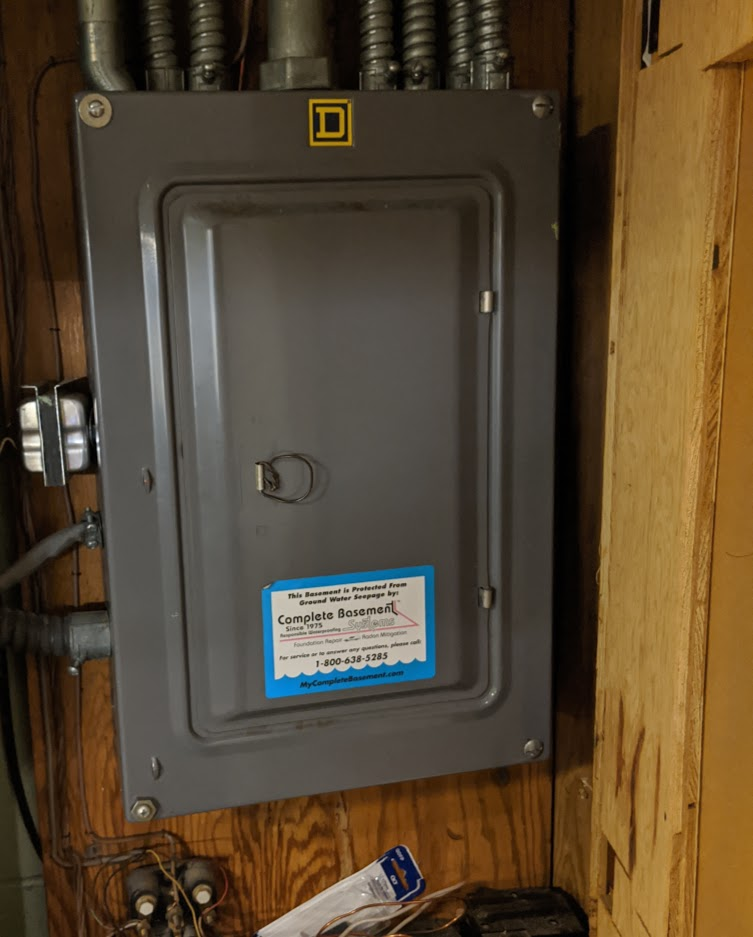 There are a couple projects I will need an electrician's help with such as redoing the electrical box (above) to bring it up to code and to handle wiring the upstairs after I install recessed lighting.
We had another great conversation and we discussed how it would work if I did some of the work myself and engaged them for specific aspects (like attic wiring and a lighting consultation). Again, the "vibe" was positive and he wasn't pushing any sales or estimates on us. It was super pleasant and they will definitely be on my list to get bids from in the future for my electric work.
Interior Design
I stopped by a booth that featured a set of interior designers and I would sum up my experience with them as "pass." I am not sure what threw me off, the strange curtain garment one of the designers was wearing or the immediate holier-than-thou vibe I was getting. Don't get me wrong, I am actually interested in engaging a interior designer for consulting but the vibe was wrong. It didn't help their answers to my questions were a bit cagey. Perhaps they were just surprised I'd be interested in their services?
That's alright though, they can't all be winners. Besides, I happen to know a pretty talented up-and-comer that I'm sure will be able to help me out! I'm super excited that she decided to pursue design full-time!
All in all I'm glad I went, it was fun to look around and meet different vendors. Next time I'll be sure to prepare a bit more and bring floor plans and perhaps a binder with ideas!
---
🎟 Want to attend the next expo for free?
📢 We will be having our first giveaway, how exciting!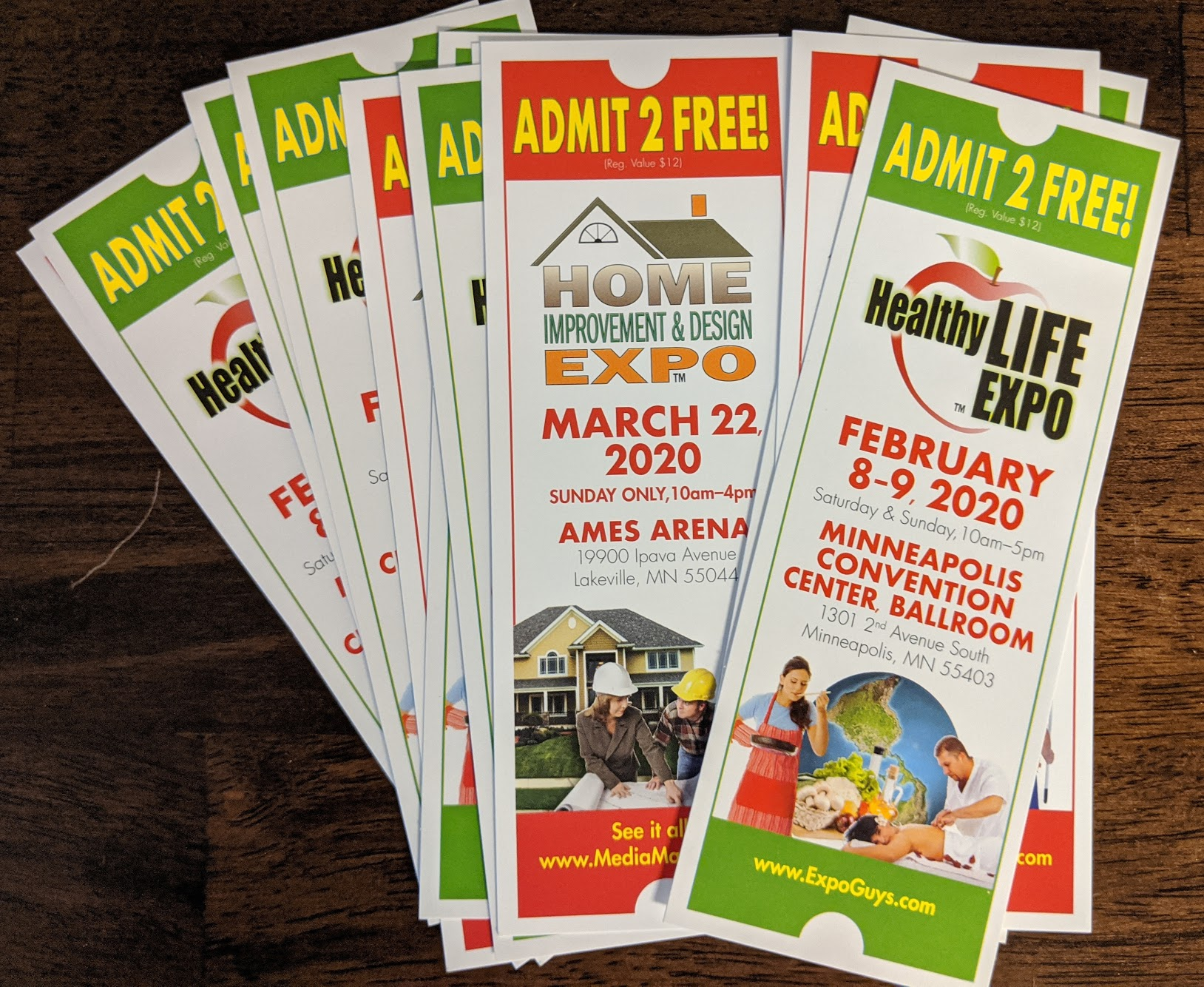 You can enter to win a free "Admit 2" ticket to either of these expos:
Here's how to enter:
📧 Subscribe to the blog using the form below. If you prefer not to sign up with your mailing address, we'll email you to ask for it only if you win.
We'll pick and choose winners next week on January 29, 2020. We'll need to get your mailing address and then mail you your ticket!