Disclosure: Some links on this page below are affiliate links, meaning, at no additional cost to you, we will earn a commission if you click through and purchase. Read our disclosure for more info.
In my last post, I chronicled the costumes I've made for Rami and Saira this year, the Scarecrow and Dorothy respectively. In this post, I'll show you the final costumes for all of us, and show you the costumes I put together for Kamran and I. Kamran is going to be the Tinman, and I'll be the Witch. For the record, we let Rami choose what "role" everyone in the family should have. I'm not sure what it says about me that he wanted me to be the witch.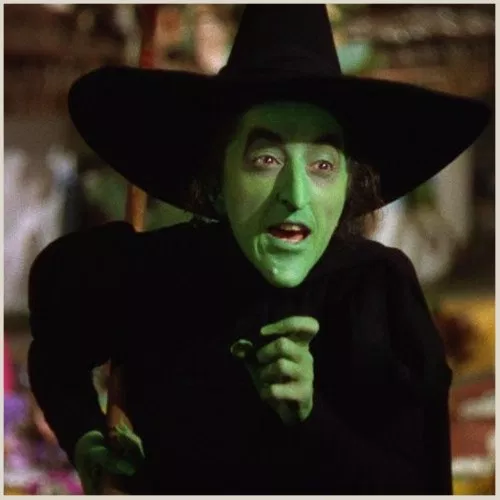 Witch's Costume
First, I'll start with my own witch costume. This one was easy. I already own a black dress and a long black sweater, so that works perfectly. We even have an old-fashioned-looking broom I can use as a prop. For the hat, I purchased a nice witch hat from Target for about $7.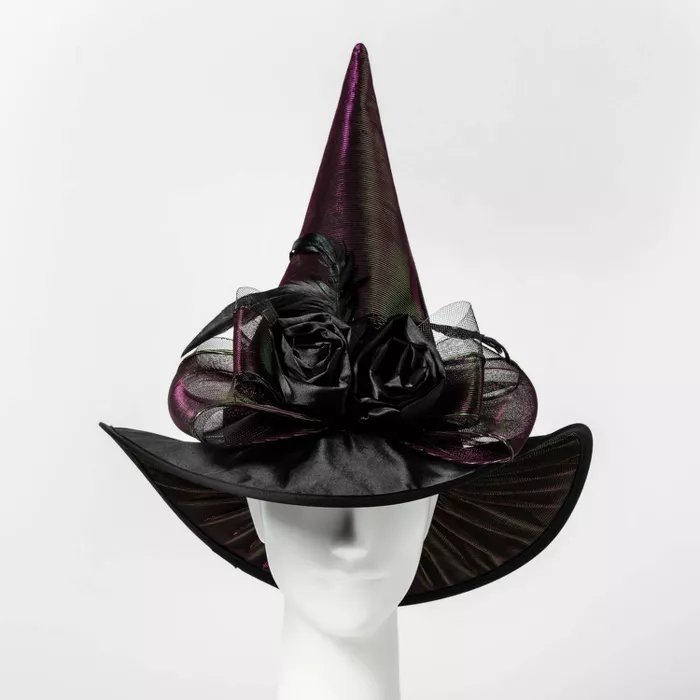 I went back and forth about whether I would paint my face green, and ended up deciding that was way too much work, honestly. I would have to paint my hands too?! That's too far.
Tin Man's Costume
Kamran's costume was really easy too! Unlike our kids' costumes, neither of our costumes required any sewing!
I bought 2 pieces of silver poster paper at Michael's and stapled them together into a tube. I had cut off two long strips from the long edges of the posterboards, and fashioned them into two suspenders for the tube.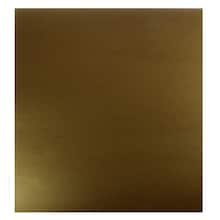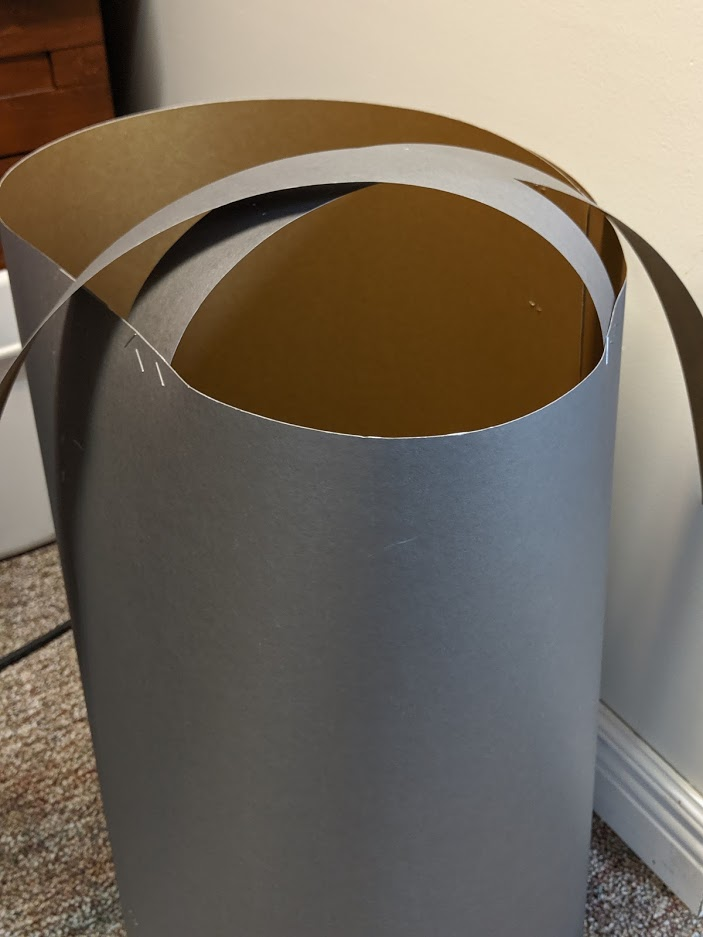 I next cut out a heart from red felt, and sewed around the edge with red thread to add a little texture to it. I then stapled it to the chest piece.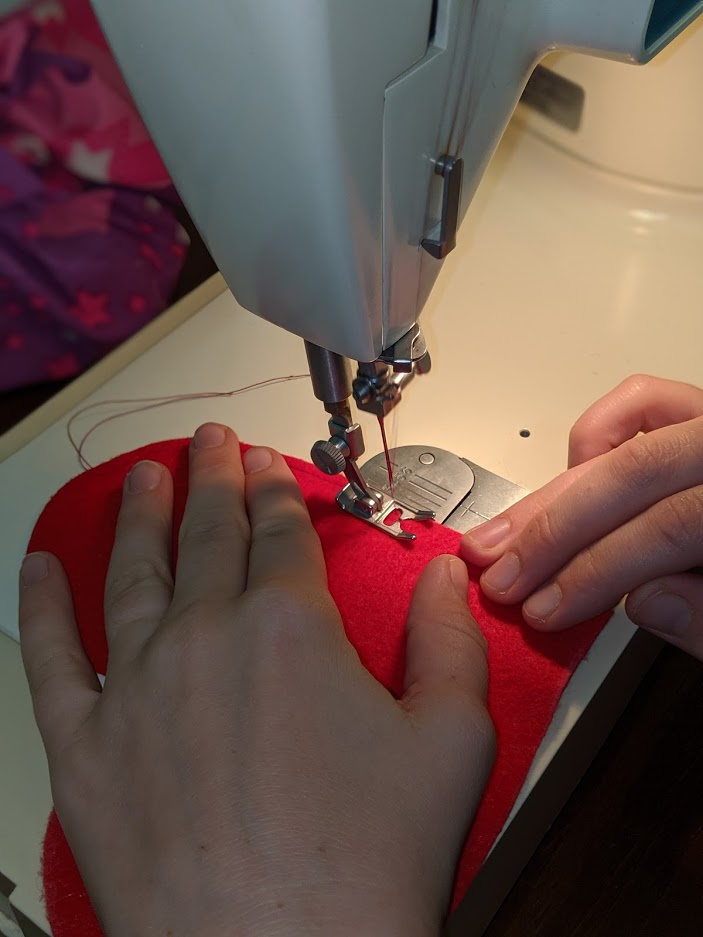 Last, I had to make a little silver hat that sort of looks like a funnel. I had initially thought I would buy a large funnel and spray-paint it silver, but decided it would be much easier to make it from two pieces of silver felt. I basically held two pieces together as a "hat" shape, measured it on Kamran's head, and cut it to the correct shape. I then stapled both pieces together, and made a chinstrap. That's it!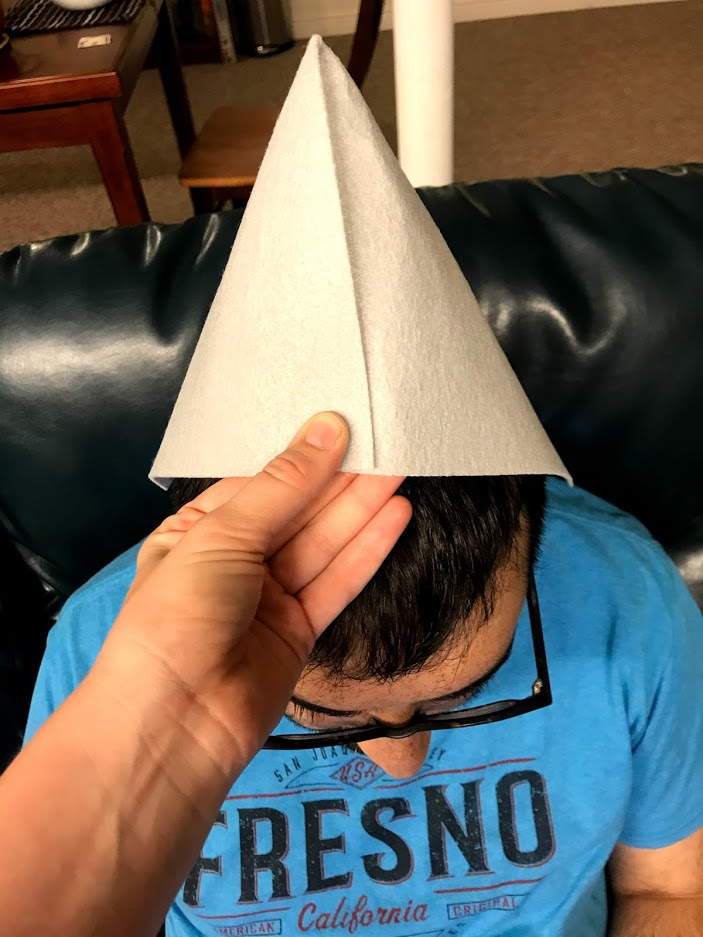 Our Halloween
So, finally...here are the finished products! I'm really proud of all the work I did. I was excited to be able to put these costumes together, since Rami loves The Wizard of Oz right now. I'm sort of wondering what costumes the kids will choose in the future. I'm excited for the challenge!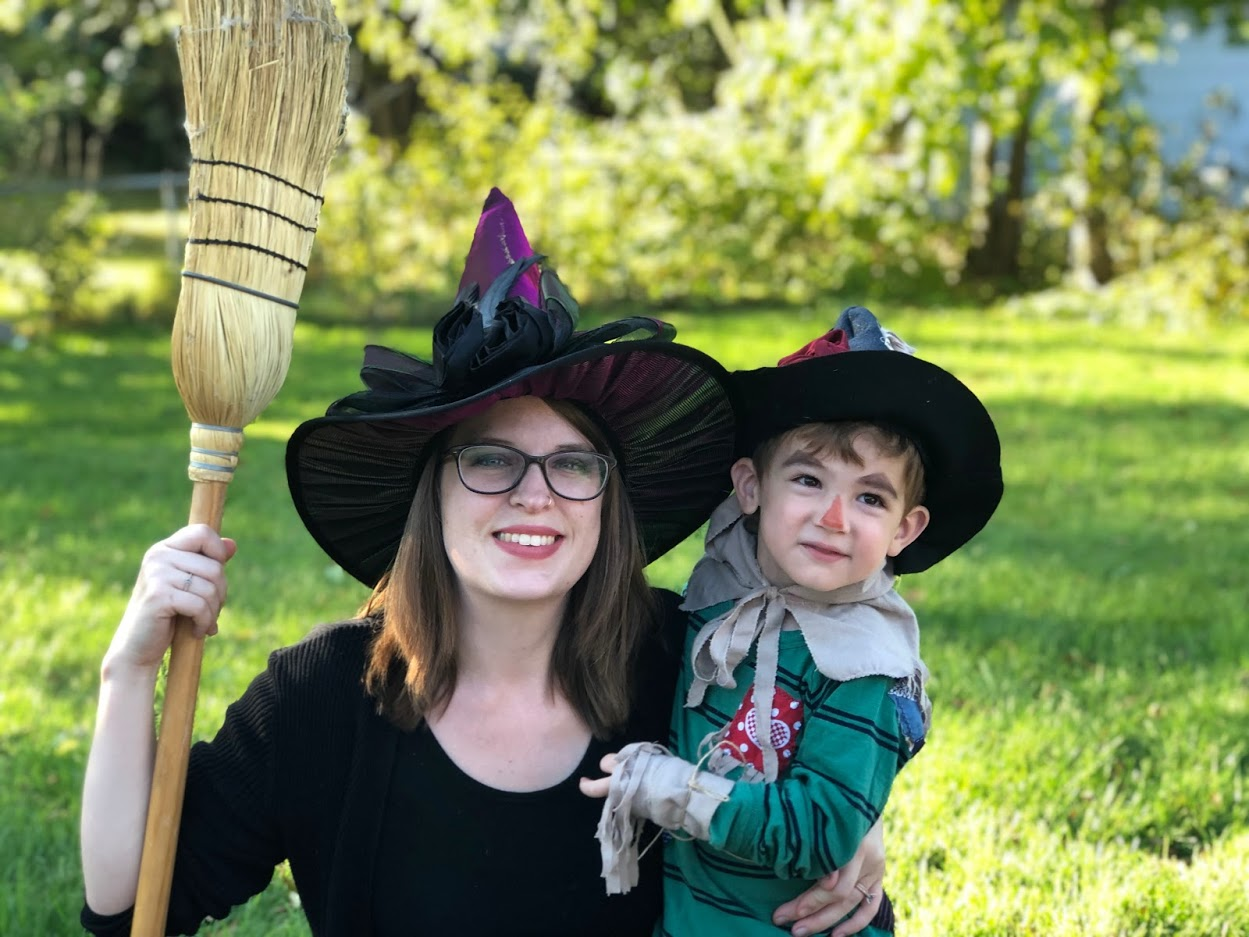 We had so much fun at my Halloween birthday party, and we got so many compliments on our costumes! The kids loved playing with their friends and thought our friends' costumes were very funny too. This was our 6th Halloween party, and we're definitely planning on continuing this at least for the foreseeable future.
We also went to the Minnesota Zoo Jack-O-Lantern Spectacular (discount codes available). It was amazing seeing all the pumpkins set out and lit. Although we were cold, Rami, Kamran, and I enjoyed the walk. Saira slept the entire way...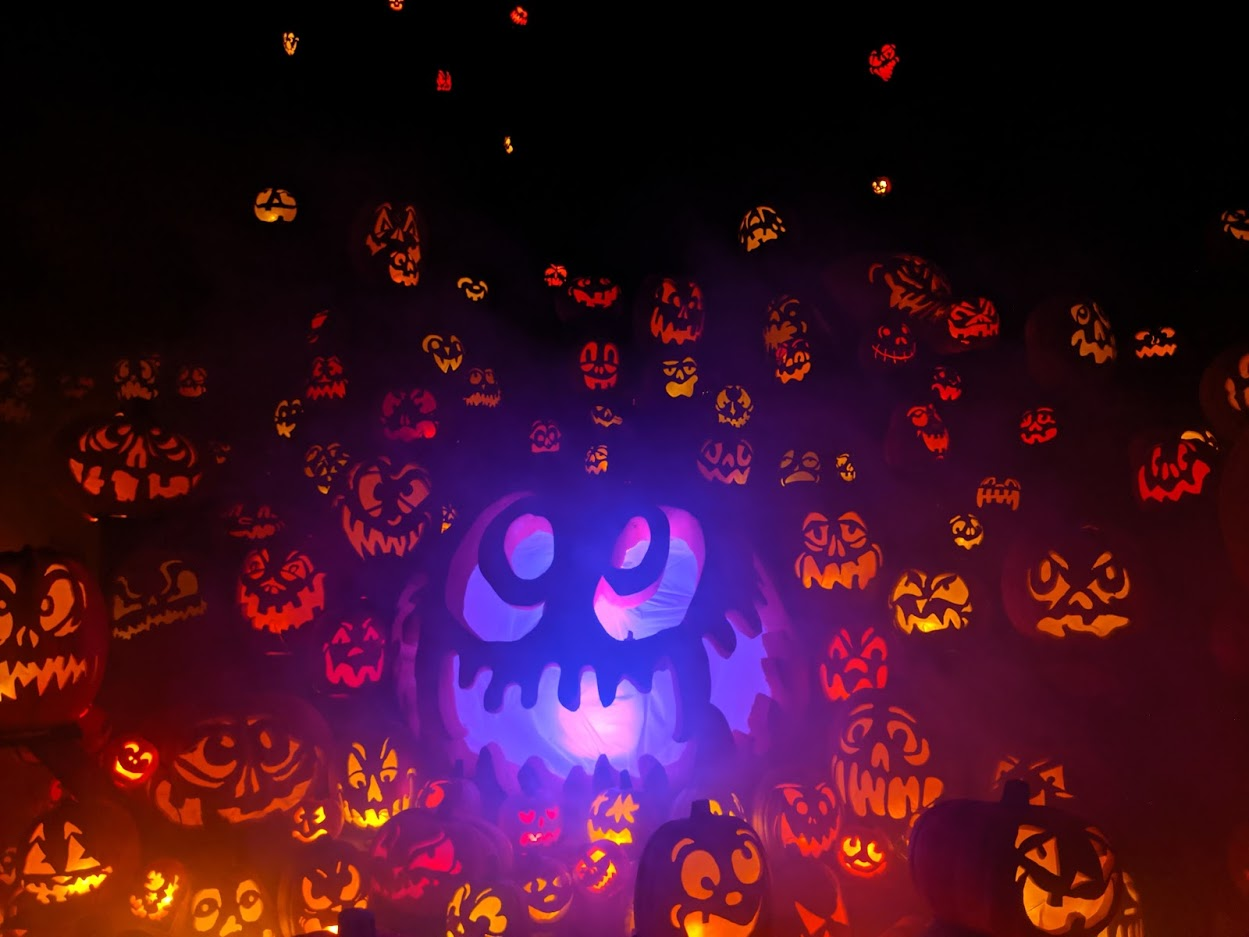 It's pretty cold, honestly, so if you happen to attend, dress warm. We brought two blankets, which helped a lot. I also wore Rami on my back with a Tula carrier. I tried to let him walk when possible, but it was so dark that I was kind of scared I would lose him! It worked out to have him on my back, because he had a ton of questions about the pumpkins, which were carved as many famous people and places. After he asked who Bob Marley was and I said he was a singer, Rami started to label every pumpkin as a singer. Such is toddlerhood.
We're excited for the actual night of Halloween this year, though at this point I'm ready to move on to Christmas. I have a lot of Christmas sewing and knitting projects I'm working on now, so I'll be chronicling all that soon.