Disclosure: Some links on this page below are affiliate links, meaning, at no additional cost to you, we will earn a commission if you click through and purchase. Read our disclosure for more info.
I have to be honest: this winter has been busy. I have not really had the time I would have wanted to get some sewing done. I'm barely staying on track with getting my LGTU posts done every other week. I don't know why, but the schedule has been hard. Really hard.
So, to take a step back while I get through some of my other sewing projects, especially a big one I have coming up for a Cancun trip in April, I thought I would do a planning post. I have a plan to sew an old skirt I never wear into a dress. I basically plan to cut the waistband off the skirt, design and sew a bodice, and then sew the skirt on. I'm hoping this will be helpful to others who like to recycle old pieces of clothing. I haven't really found any other posts with this project that I've liked, so I'm hopeful this will provide something new!
This is a project I've never done before, though. I'd like to lay out my plans and what learning I'll need to do in order to produce this dress. First, I thought I would learn more about sewing with knits, since the fabric I bought for the bodice is jersey knit.
The skirt happens to be the same skirt from my Snow White costume. It was a great skirt for the costume, but when am I going to wear a yellow skirt again?
To find out more about knit fabrics, I hit up Melly Sews. I really like her posts. I think they are readable, not overwhelming, and just overall really helpful. With a lot of reading I do about sewing, I feel like I'm never going to be able to learn everything I need to know to do a project I want to do. Melly Sews' writing makes me feel like it's a lot more attainable, and that anyone can figure it out. I like that in this knit post, she posts about her mistakes. That gives me a lot more confidence that I can some day get to her level.
My biggest takeaways from her post:
Don't stretch the fabric. Got it.
Use starch spray for rolling.
Look into more about using a zigzag stitch and see what that looks like on my machine.
I might need to just suck it up and get a serger, frankly.
I feel pretty confident about cutting out my own pattern pieces based on clothing I already own, but figured I would include a link for those who are not sure how to do that. It's also always nice to see it in writing!
This pattern is from Katy at Sweet Verbena. I think the sleeves are the hardest part for me, as well as the math needed to make the correct size and to size up for fit and for seams. Designing sewing patterns seems more intuitive to me than designing knitting patterns, which is why I'm doing this before designing knitting patterns, even though I've been knitting for 16 years, and only sewing for about a year.
Lastly, back to Melly Sews. I am really not confident in my ability to create a neckline, especially on a knit project like this. I was able to sew on the neckline binding for the STEM dress pattern, but have not really tried since. Also, this is a going to be a pattern of my own creation, so no one will be there to hold my hand through the process! Melissa at Melly Sews comes to my rescue again. She has a great post about sewing a neckline.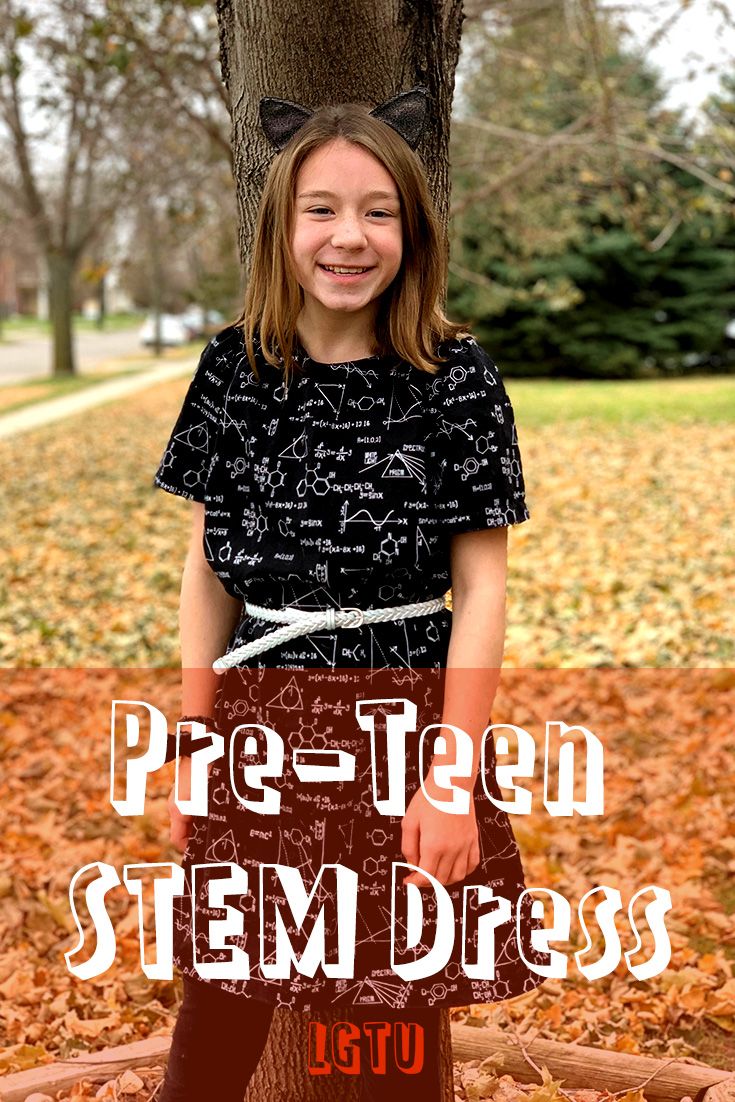 I'm excited to use this post and the accompanying video to help me through this process. It involves interfacing, which I have not used yet, but I learn best by doing, even if it means making mistakes!
After watching the video, I am definitely learning a lot that I feel will make my sewing look less homemade. I did not know, for example, about clipping out the bulk while sewing the neckline. It is honestly very satisfying to watch her roll away all the bulk from the neckline and iron it under, then sew it all together.
I am really nervous to get started on a big project like this, especially because it's something I'm going to be designing and sewing for myself. I've made my own patterns before for my daughter, and I've sewn dresses for my niece and daughter, but I've never made a big project like this on my own or for myself. Now that I've looked into all the technical aspects of a design and sewing project like this, I feel more confident getting started. Stay tuned for this project in the future!