Disclosure: Some links on this page below are affiliate links, meaning, at no additional cost to you, we will earn a commission if you click through and purchase. Read our disclosure for more info.
After deciding I wanted to learn home DIY this past year, I began looking into how to do some of these larger projects myself, like framing and drywall. In this "living" post I am documenting my learning resources and collecting ones from you! Be sure to 🔖 bookmark this post as I'll be updating it periodically.
Recommended YouTube DIY channels
My usage of YouTube historically revolved around comedy, music, or video game streamers, and some professional learning with conference talks. It wasn't until I started searching for things like "how to paint" that I realized there's literally hundreds of hours of knowledge at my fingertips from people that know what they're doing. I also realized I never knew how to paint before 🤣
Home Renovision
My favorite learning resource is the Home Renovision channel. I can't express how extraordinary and accessible Jeff's content is. Just check out this video quick:
Imagine being able to witness how an expert does their job first-hand and they can also explain it all to you as they go. Not only that but Jeff strives to use common tools any homeowner can get, no fancy workshops. Training videos are commonplace in the tech world but trade skills were harder to find content around and when I did find the "pros" videos they were too jargon-y for beginners. Not Jeff's content. This is essentially the only channel you'll need if you want to do home DIY. Literally he's got 3-6 hour videos covering most remodeling or renovation projects you'll encounter.
Another thing worth noting: Home Renovision has a YouTube membership where for $5/mo you get access to Jeff directly which is amazing. I know he also plans to do a tour around the US to host in-person workshops which I'm also excited for. 🤩
Maker channels
There are some "Maker" channels which I'd classify as cooler, sexier DIY channels like Crafted Workshop. There's some really awesome projects featured there, like this laundry room makeover (taking notes!):
Crafted Workshop also typically offers plans for detailed instructions (something yours truly is taking note of).
Another similar Maker channel with tons of content is Bob's I Like to Make Stuff:
It's more Maker-style quick 15-20 minute project overviews but the projects are pretty awesome and you still get a sense of how to do-it-yourself. Like Crafted Workshop, I'd consider a lot of the projects to be intermediate-to-advanced because you may need a lot more tools, knowledge to follow along, and even a proper workshop, which I lack. Something to aspire to, perhaps!
This Old House and Family Handyman
Finally the other two channels I have watched a lot of videos from are the more traditional remodeling/renovation channels This Old House and Family Handyman:
There's definitely a different style for traditional home remodel/renovation videos vs. the "cooler" Maker channels. Since I'm still early in the learning phase, I appreciate the in-depth videos like on Home Renovision but I still like to sit in awe of some of the Maker projects like this secret bookcase (shh, don't tell Cassie, she doesn't read my posts!).
The other thing I will do typically is just search for whatever task I'm trying to do ("replace broken toilet seal"). Typically I can find what I'm looking for but the content may be of low-to-average quality.
Recommended YouTube design channels
I'm just as interested in learning about interior design as DIY since much of the home renovation process is interior planning and design.
I have not yet found the equivalent of Home Renovision in the design space but there are still some good channels and videos. I'll update this list as I discover more content, admittedly I've mainly binged DIY videos and less design ones so far.
First I'd recommend to start with the BBC Design Rules series as it goes through the fundamentals of design like space, color, pattern, texture, lighting, planning, and personality.
One channel with pretty solid content is Robeson Design, which features makeover videos and some of my favorites in a series called WWRD:
Remember, I am looking for process videos, not just pure HGTV-style before/after videos. Like in Home Renovision, I want teaching content that leaves me with some actionable advice or knowledge after watching.
Rebecca's daughter, Sharrah has her own channel and has a lot of great content on Live Your Style. For example I actually learned new things watching this common mistakes video:
Once I find something I'm obsessed with, I'll be sure to update this area and let you know.
Recommended blogs to follow
I mainly prefer video content when learning something so visual like how to use a tool or design a space but there is something to be said about write-ups and step-by-step guides from blogs and magazines. For one it's much easier to skim through an article than skip around a video plus typically if a video features tools, I want to know which ones are being used and what materials I need for a project.
Some blogs I follow that have good content: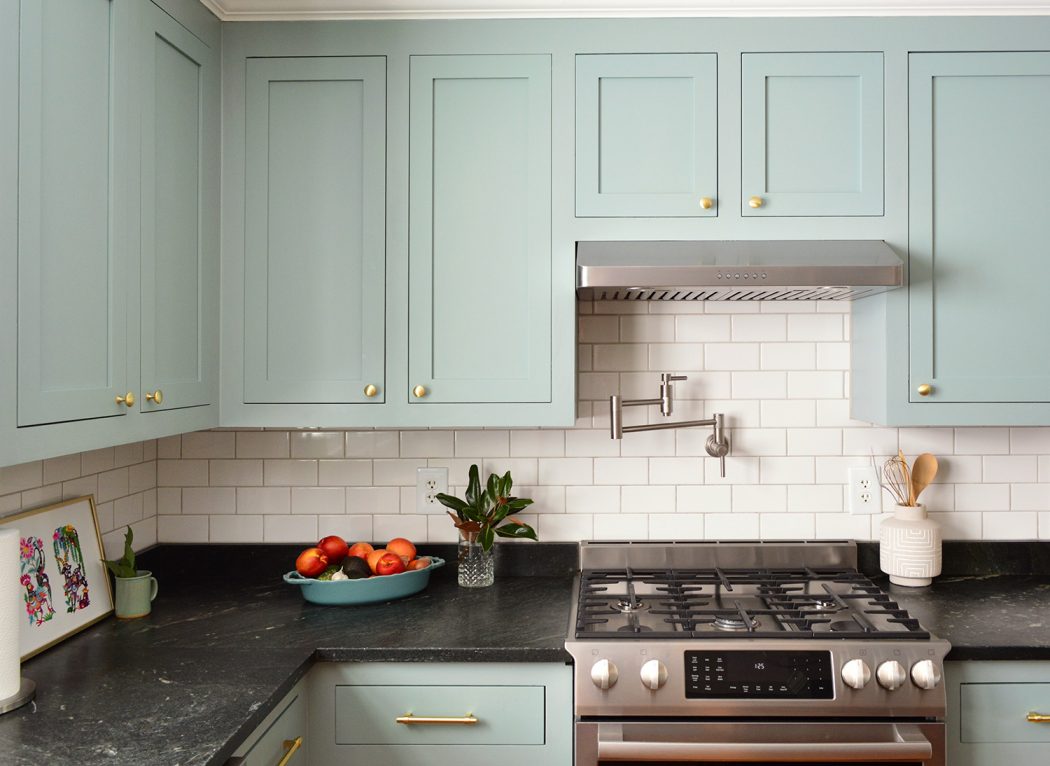 DIY and design courses
One resource I've come across but haven't tried personally yet is DIY University, offered through the Family Handyman network. They seem to have some decent course offerings but so far I feel like Home Renovision's free content is all I need right now.
As far as interior design courses, I haven't found any I'd recommend yet. Some good ones seem to be available on Skillshare which I may check out.
Local Workshops at Home Centers or Fairs
The other avenue you can explore is free workshops hosted at your local home centers or during home fairs. For example, here's how to see what the upcoming schedule of workshops are at Home Depot and many times they are free!
There's also ones at Lowe's (info available in-store only).
To find home fairs near you, literally search "<your city> home fair events" and Google will surface events for you. Usually you can get free or discount tickets from companies or local stores. Cassie got me a free ticket that has a plus one so I'm going with a friend on my birthday!
Volunteer for Habitat for Humanity
I've volunteered at Habitat twice with colleagues at work during the summer months and it was always an educational time. I have to admit I was intimated and nervous at first because I had no skills but what I liked was the ability to learn on the job and there seems to always be various tasks that anyone can take on. One of the years I helped make sure the drywall screws were all flush properly and taped windows. The other year I helped clean and prep the basement.
Start working on projects now
Finally, the best way to learn is to just get into doing projects. Once you've got some of the basic knowledge through the resources above, start picking small projects to try out different techniques and build your skills. That's exactly why I started LGTU to document our journey as both my wife and I learn new skills. Simply watching or reading won't build your skills but doing will.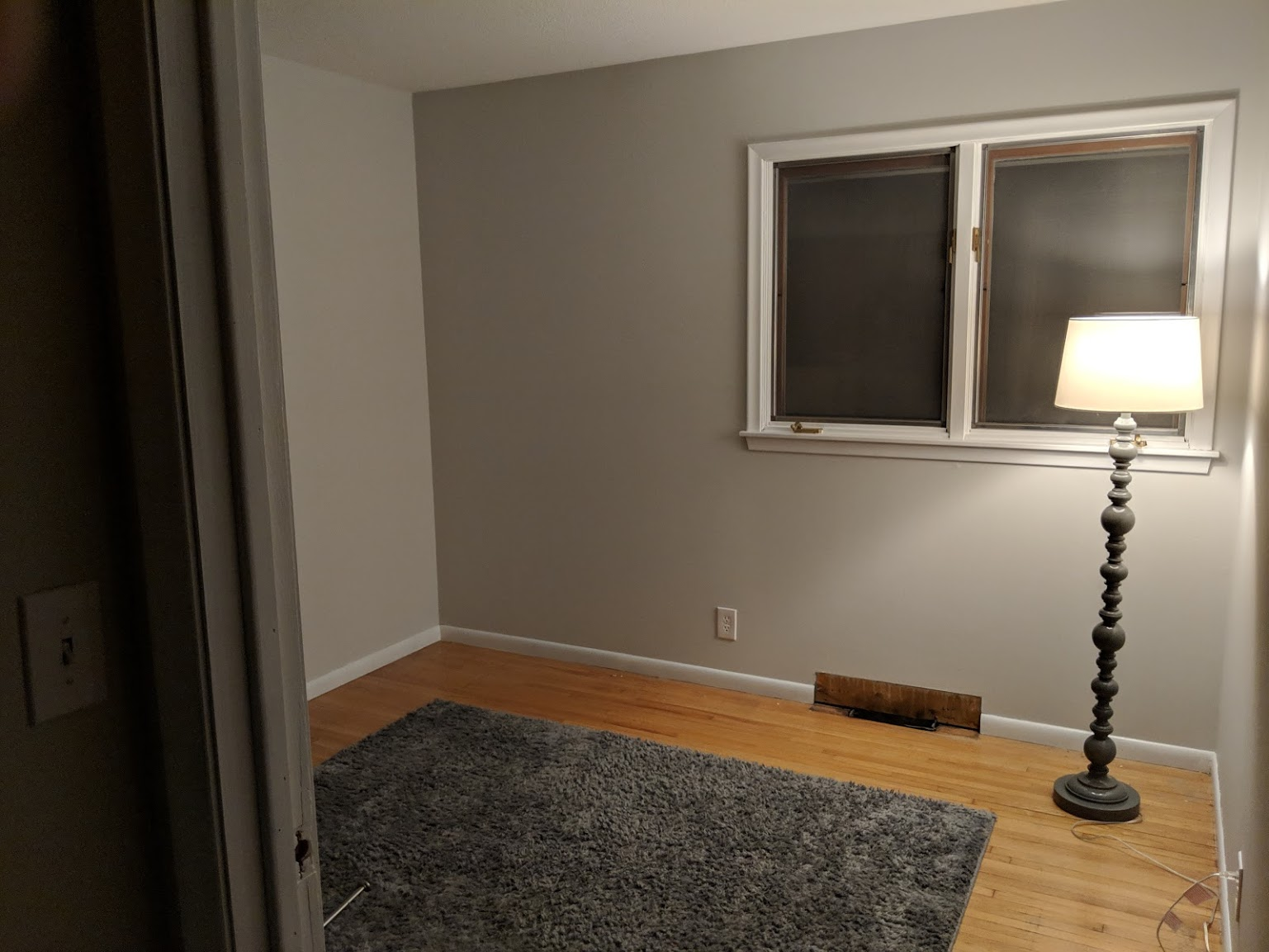 For me my first projects were painting walls & trim for the nursery, caulking windows and the tub, installing a kitchen faucet, and other small things. This allowed me to collect the "essential" tools that I can use across projects. Once I felt comfortable doing the small stuff, I could move to bigger projects. That's when I began looking into YouTube and other sources for teaching material. We call this "just-in-time" learning meaning you only learn what you need when you need it. The important part for me was knowing where to look specifically which I hope the list above helps achieve.
Have more resources to share?
If you have other YouTube channels or websites you'd recommend I follow, leave them in a comment below and I'll check them out! Consider 🔖 bookmarking this post as I'll be updating it periodically.