Disclosure: Some links on this page below are affiliate links, meaning, at no additional cost to you, we will earn a commission if you click through and purchase. Read our disclosure for more info.
Our home is decidedly not energy efficient. Our electricity provider says we use 82% more electricity than our neighbors!

We don't feel above average, we only use the TV at night for a few hours. But the HVAC is running all the time. And I guess my computer and game consoles are plugged in all day. Oh, I suppose our windows are drafty.
That all adds up! These are all examples of Energy Vampires. They suck money from your pocket by using up more energy than they need and left unchecked, will cost you a fortune over 15-20 years in your home.
I need some help.
Calling Van Helsing
You may be familiar with Abraham Van Helsing, fictional vampire hunter, archenemy of Count Dracula. Portrayed as a bad-ass vampire killer in many-a movie and show, I needed the same kind of help for whatever vamps were sucking the energy out of this house!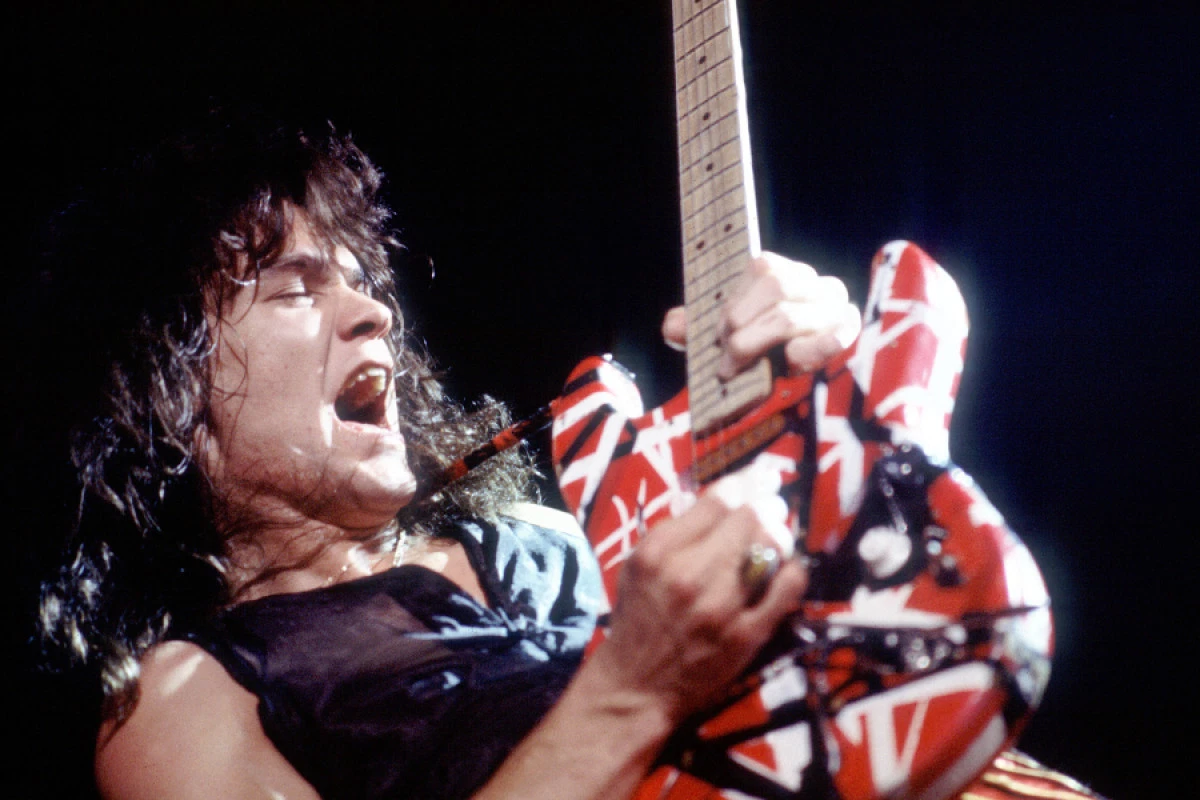 Turns out, I was in luck because such a thing exists: Home Energy Squad. Not as catchy as Home Energy Vampire Hunters but life is imperfect!
The Home Energy Squad is a non-profit that works with the local utilities (Centerpoint and Xcel, for us) to provide homeowners with a home energy audit. This audit entails:
Replacing incandescent bulbs with LEDs
Checking weather stripping and seals
Checking attic insulation
Installing shower and faucet aerators
Performing a door blower test (invented in Minnesota)
Thermal imaging check
Diagnostics on energy appliances
Check water heater temperature and adjust
Creating quotes for any work
Putting together a full report
So what is the price tag for all this? There are several tiers with the highest being $100, then $70. However, if you are referred by someone, it's $45. Furthermore, if you have a lower income, the visit can also be made free.
YES, that means they'll replace all your vampiric bulbs with LEDs for free and even do some small fixes like weather stripping.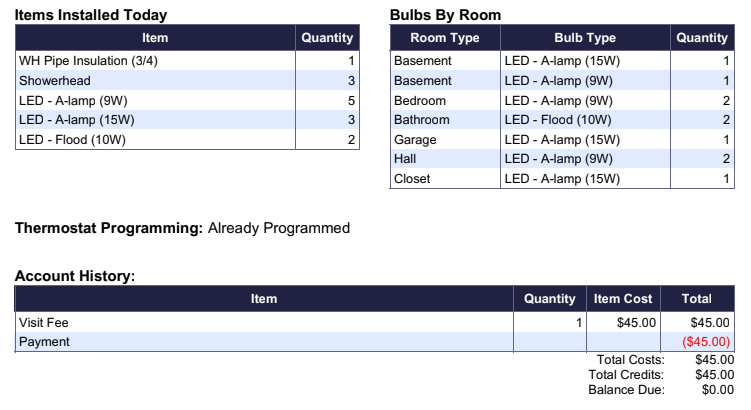 Where do the vampires lie?
The energy report found some things that I knew about and some I didn't. I've included some excerpts so you can get an idea of what the report shows.
Attic insulation sucks (literally)
This I knew, from the home inspection. We are around R32 of R50, yikes. More importantly, the sealing is poor. The thermal camera showed heat escaping near the top plates of the walls (in layman's terms: corners and edges of ceilings).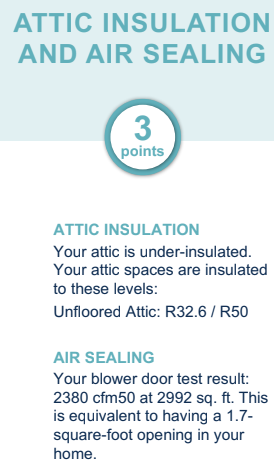 HVAC is 20 years old
Yep, I knew this. Budgeting to replace soon. When the time comes to replace, I'll talk about what the plan is. We have overhead ductwork in the basement and I would love to make that go away but I have no idea if it's feasible. A mini split heat pump system would be pretty nice if we could swing that.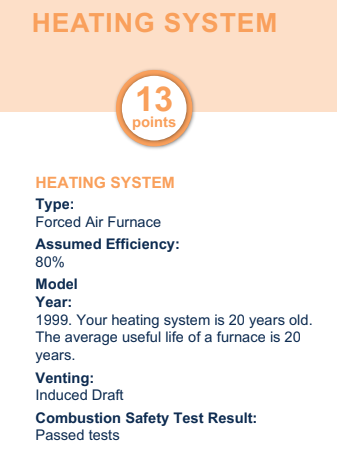 Water heater is 16 years old
I didn't know this but I did buy a new anode rod (one of several things I never thought about)! Our city also has one of the best water quality ratings in Minnesota so I'm not actually too worried about this (yet).
The other recommendation they made that I was not aware of was upgrading the natural draft equipment on the water heater because when I do insulation and air sealing, my water heater could leak combustible gases back into the house. 😱
Walls are poorly insulated
I did not realize this but since this house is from the 60s, it uses old insulation material on exterior walls. The only way to remedy this is taking off siding (unlikely due to cement board) or remodeling the interior (more likely when replacing windows).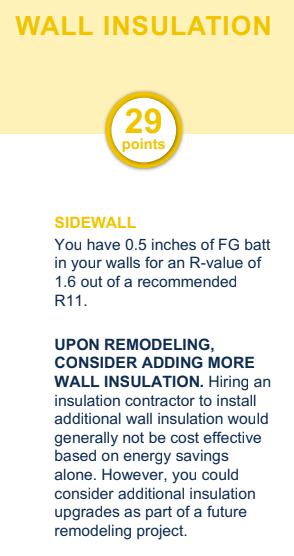 View where your air vamps are
This was cool, when they did the blower door test, they included photos from the thermal imaging check, so I could see where the air was leaking.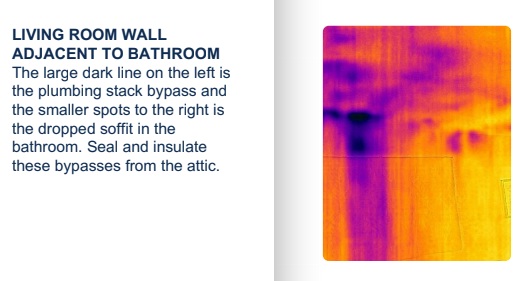 Who you gonna call?
Minnesota has the Home Energy Squad but what about other states? Do a Google search for "<your state> home energy audit" and see if your local utilities offer a similar service!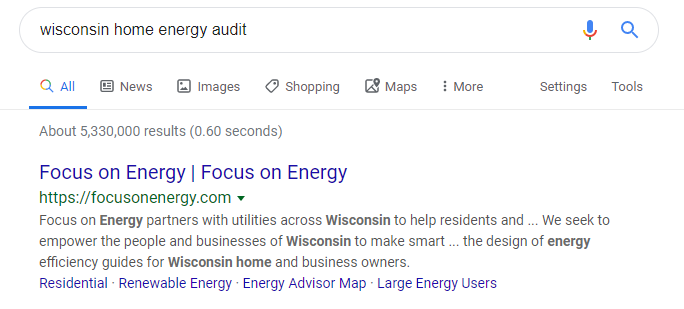 I don't think searching "Wisconsin home energy vampire hunters" will bring up much. Right?

🤷‍♂️
Addressing inefficiencies
The home energy squad report will recommend what to do to increase your score and get better energy efficiency.
In my case, I have some work to do, including:
Air sealing the attic and adding insulation
Replacing the furnace, AC, and water heater
Replacing exterior wall insulation during remodeling
Replacing our drafty windows
Wow, quite a bit! As I tackle these projects, I'll be documenting them. The first two are what I'm taking aim at next year.
These will definitely help eliminate the Nesting Energy Vampires by reducing air leakage, higher efficiency HVAC usage, and keeping the house insulated. Over time these vampires will leave as the house gets more efficient.
But what about the energy vampires that are tearing up the place right now? The ones generating 82% more Kilowatt hours than my neighbors who must live in huts?
These are the ever-present Power Phantoms.
We can vanquish those foes too, fellow vampire hunters. Stay tuned for the next post in which I'll be discussing what approaches I took recently to save us over $9000 on our electric bill over the next 10 years. 🤑