Disclosure: Some links on this page below are affiliate links, meaning, at no additional cost to you, we will earn a commission if you click through and purchase. Read our disclosure for more info.
When we had the first walkthrough of our house, I really loved the basement. It was big and open, it had plenty of space.
One thing I did not like about it was the sump pump just hanging out behind the staircase forcing the world to gaze upon its unsightly visage.
Listen, come here, see for yourself because this does not look good to me: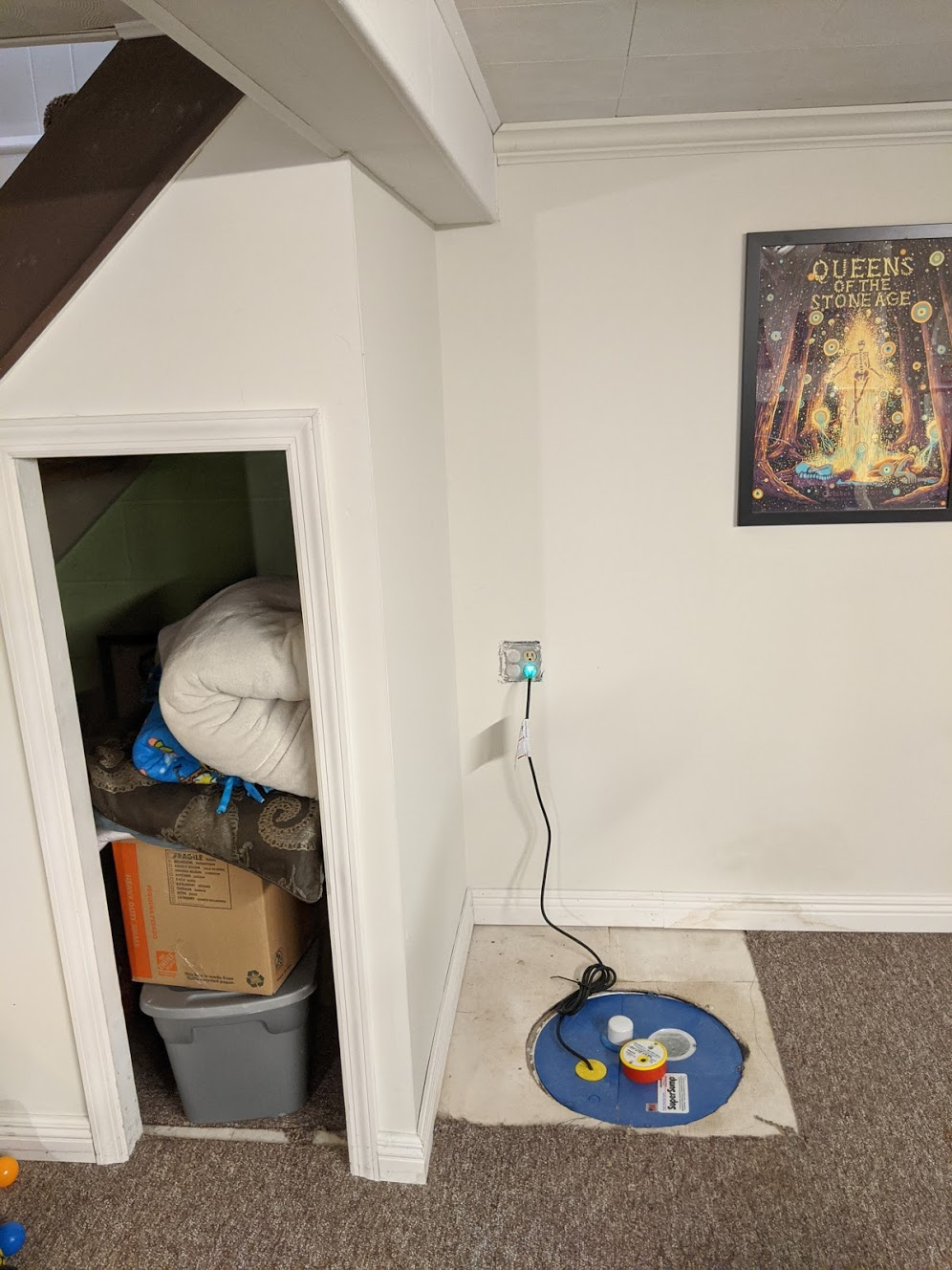 WOULD YOU SUFFER THIS? I should hope not!
Some things to call out in the photo:
There's a stairwell opening already
There's a steel I-beam above, I would like to replace the frame and wrap with wood
So how do I plan to address this?
2020 Update: I've tackled this project! Check out the steps, progress, and materials I used to hide this sump pump within a closet space!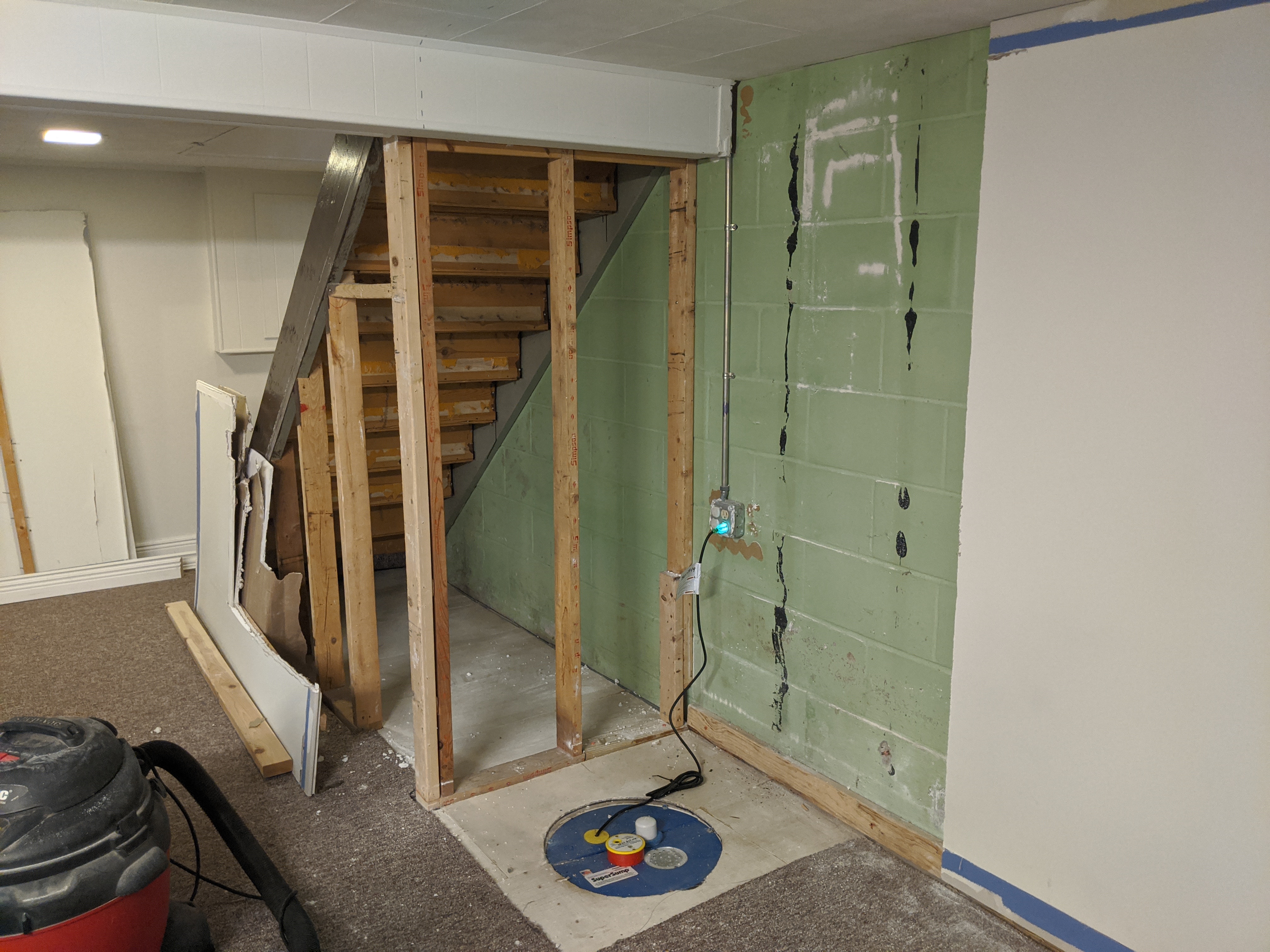 I haven't finalized anything and this post is meant to get feedback from our readership as well. Collectively I hope we can figure this out.
Since moving in our interim solution has been to plop our gigantic Lovesac on top of it. Out of sight, out of mind. But I need a longer-term solution.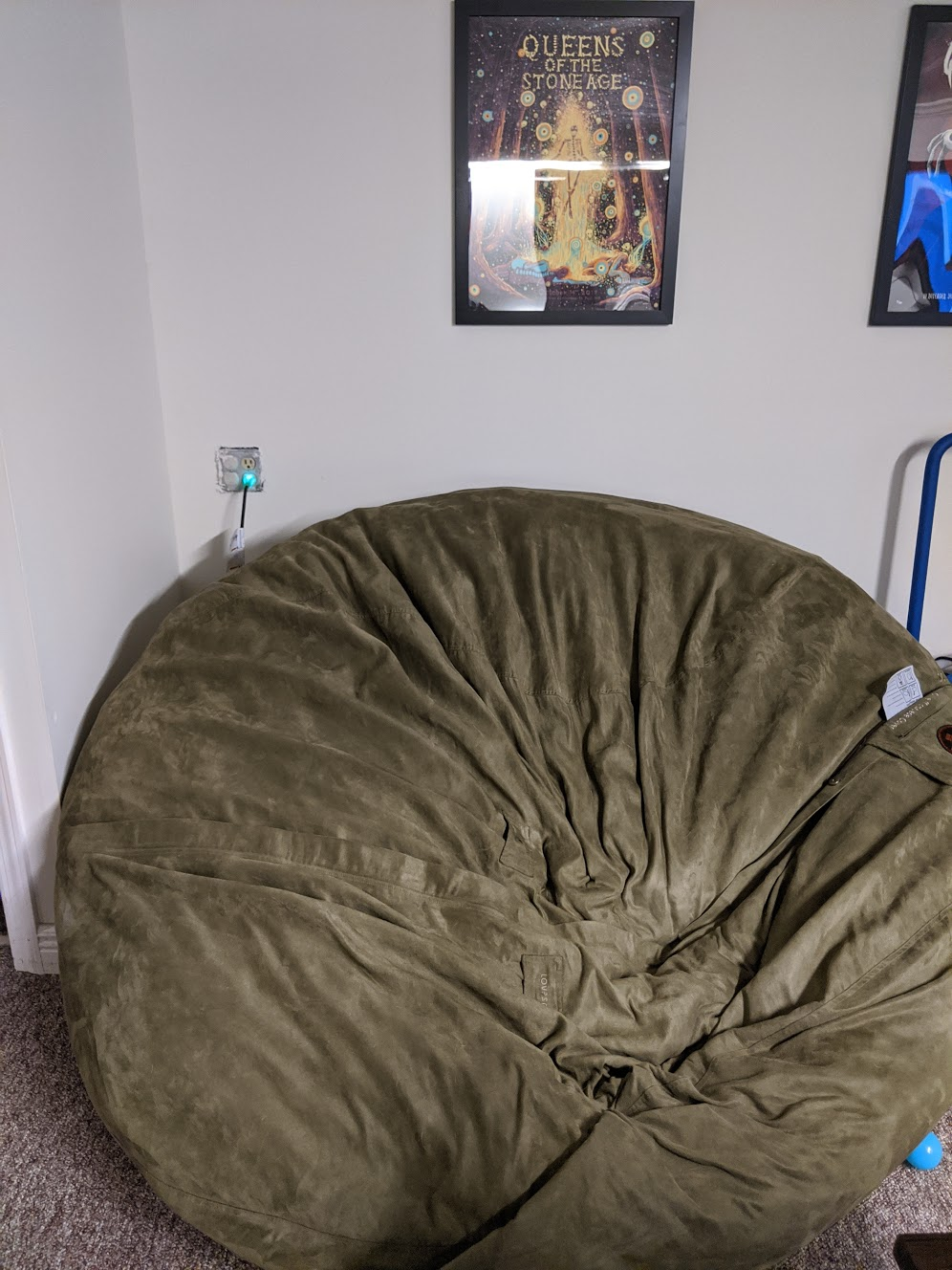 My first thought: build a closet around it. That could work! It wouldn't block access and it would create more storage, some of which we lack downstairs.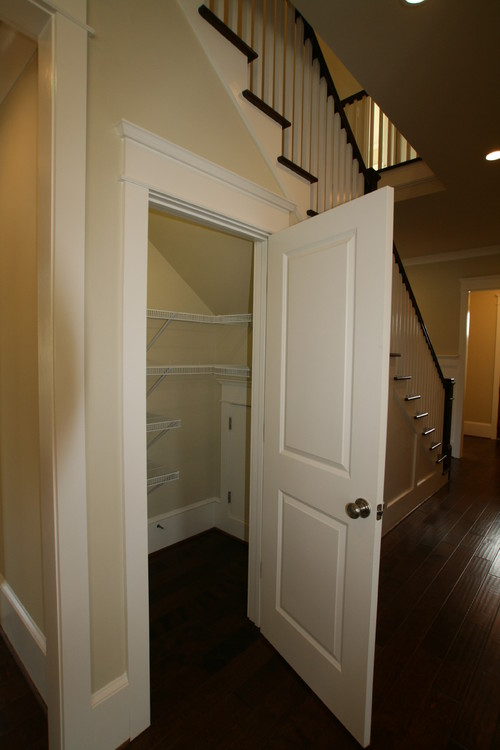 In the future the wall it is on would be great for built-ins and we could relocate the TV to that wall, like the photo below: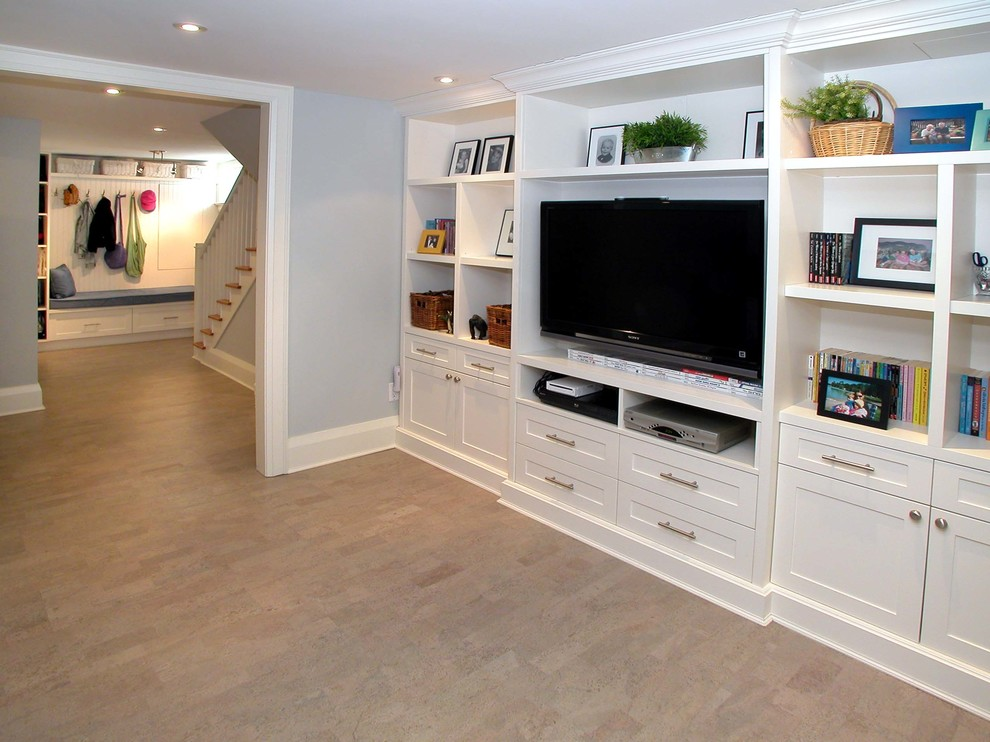 Where that first built in is above in the photo would be the closet with a door. If we added built-ins like this, would it look unbalanced due to the closet door? 🤔 I like the idea of extending out the wall where the beam is now to create a bit of separation. I am not sure I can since the beam is in the way...
A closet would definitely provide the most utility and that would still leave room for a bar or built-ins in the future to the right of it. 🤷‍♂️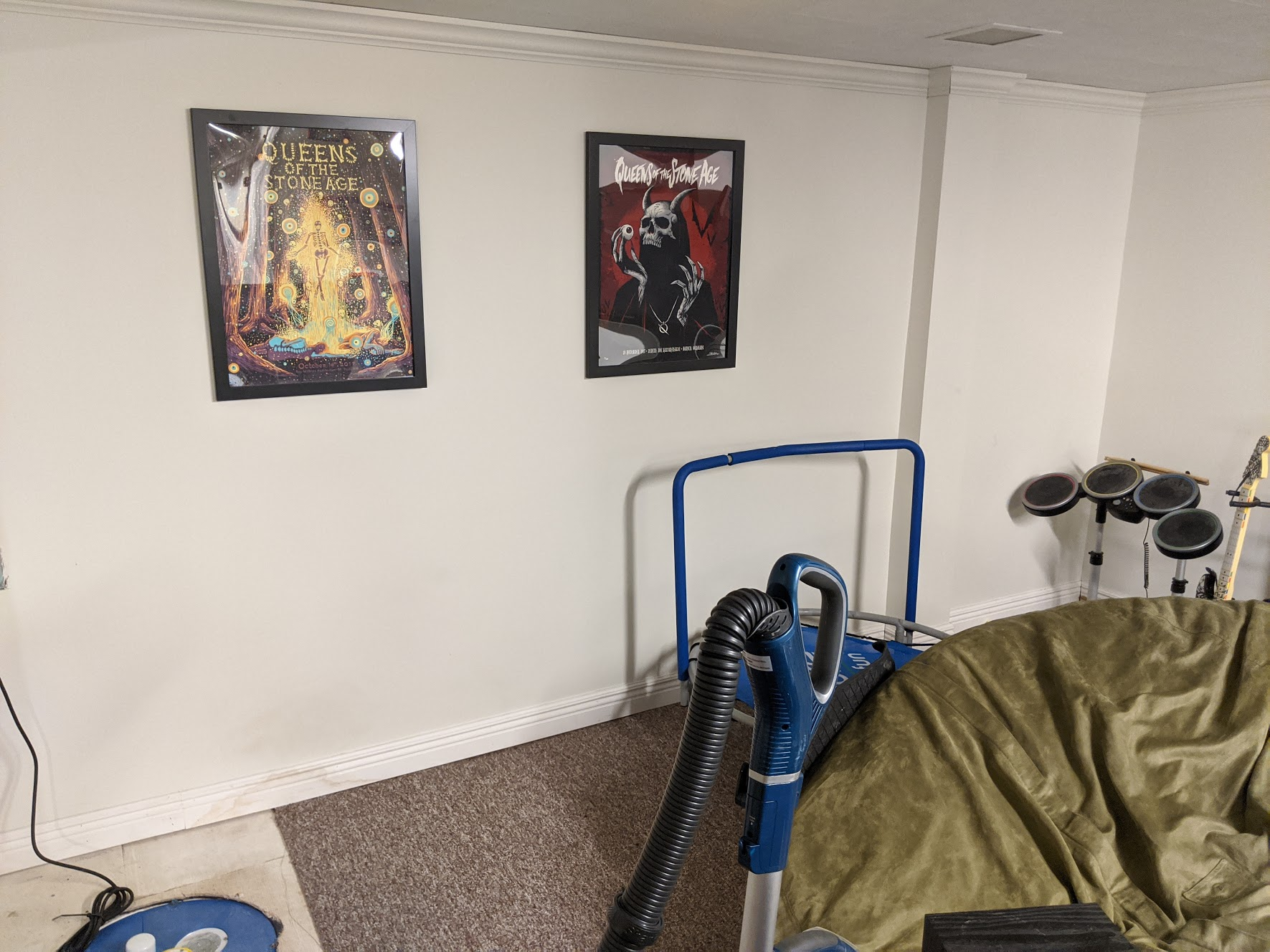 This brings up another issue: the stairwell opening. I know that this stairwell will probably need to be redone regardless as a contractor told me it wasn't to code and it's also missing a guard. Having both a closet door and a weird small stair door in there seems silly. What I was thinking is when the stairwell is redone perhaps we could make it into a bookcase or other kind of nook.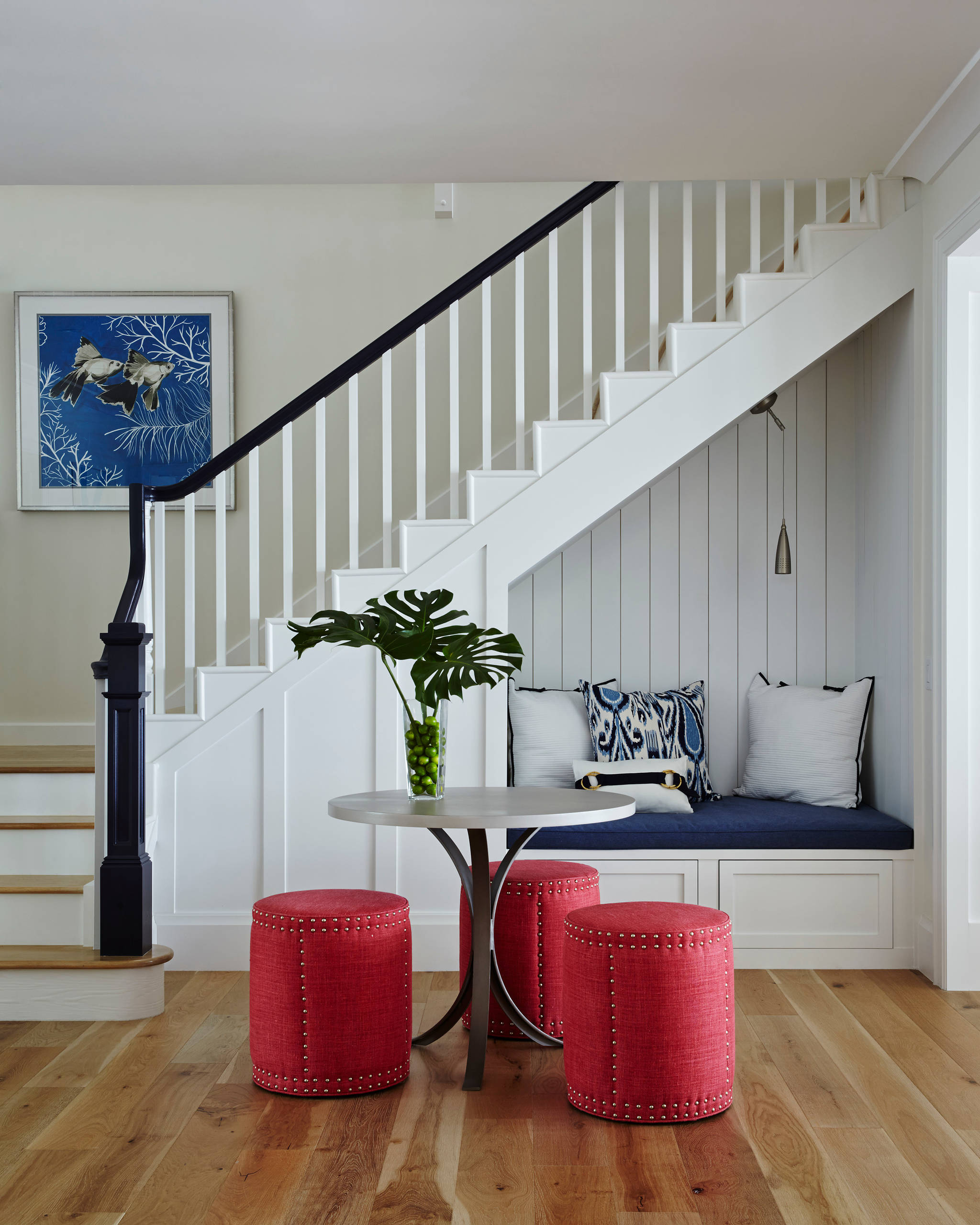 I have to think of this holistically: if I don't do it all at once, what would make sense in a phased approach? What intermediate steps would lead to a cohesive final design that was intentional?
My working assumption is that a closet is the most practical, frugal, and versatile solution and there would still be plenty of room for a bar or built-ins if I wanted later.
What do you think?
I wanted to share my thought process and get feedback from you. This is hopefully where I can reach out to people better suited to the task of interior design and renovation for their expertise.
Since I am a member of the DIY Crew, I've also reached out to Jeff for his feedback as a pro. He said the interior of the stairwell shouldn't be structural but once I have it opened up, he can advise further. He also said as long as there's maintenance access to the pump, I don't have anything to be concerned about.
---
What do you think? Any thoughts on what I should do about this monstrosity? Some other cool idea I haven't thought of? Leave a comment below!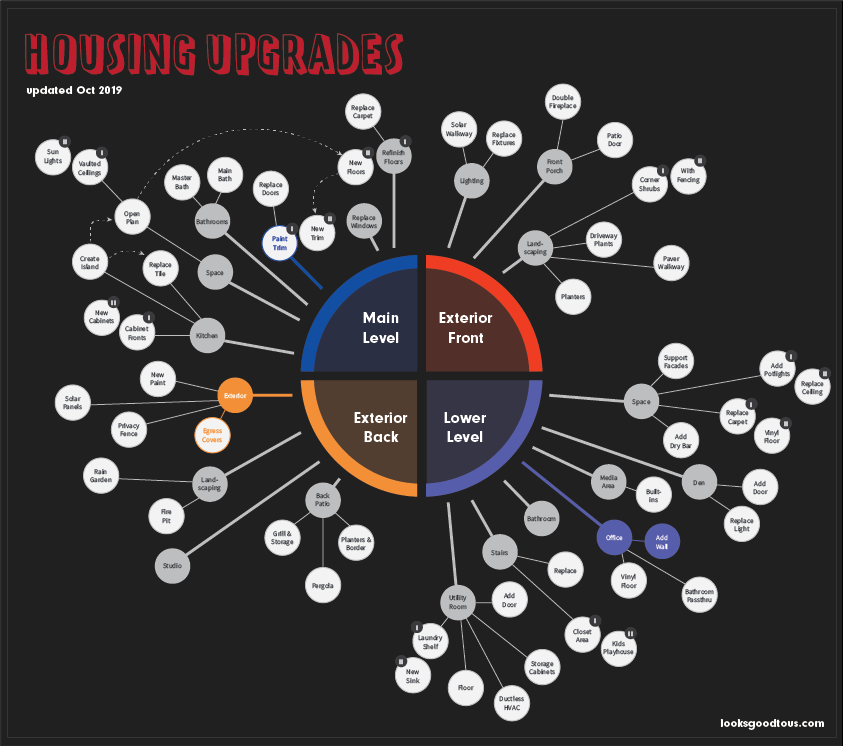 Once I have a better idea, watch for a follow-up post!