Disclosure: Some links on this page below are affiliate links, meaning, at no additional cost to you, we will earn a commission if you click through and purchase. Read our disclosure for more info.
This project was kind of the culmination of a couple of thought processes. I started with making Rami's Captain America sweatshirt, because he loves super heroes and wanted to be Captain America when playing. Then I made my Java Joggers, for lounge-wear while working from home. When I saw the Jordan Joggers linked at the bottom of the Peekaboo Pattern Shop, I knew I had to use it to complete Rami's Captain America costume.
The pattern flows the same as the original Java Joggers. I have now made four pairs of Javas and one pair of Jordans, so frankly I'm an expert. The pattern has gotten easier with each new version, and I love how it comes together.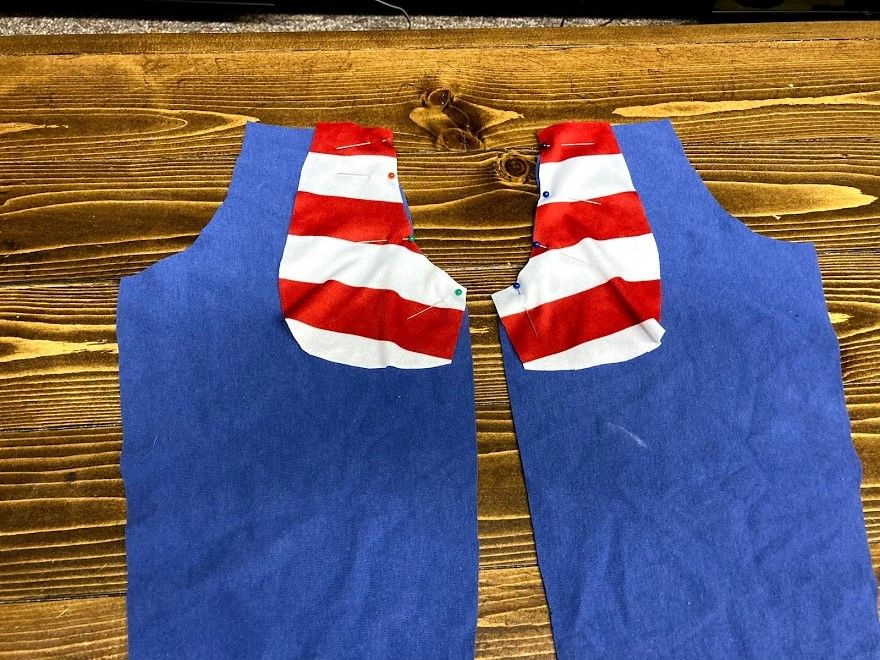 I used the same type of pattern pieces but for a size 5. Rami will be 4 soon, but I wanted to make joggers that would fit him for a long time. I used the same blue from the sweatshirt as the basic jogger fabric, then used the red and white stripes for the pockets and the blue with white stars for the ankle bands. I used the original blue for the legs and the waistband. As usual, Rami watched me the whole time and wanted me to be done immediately so that he could put on his full costume.
The pattern is so easy and quick, I really didn't even take the time to take pictures. Once it was done, Rami wanted to put it on immediately. I think in the future, if I make him a full costume like this (I'm considering a Kristoff from Frozen costume next) I will make it all at once. I can see the wear and tear on the sweatshirt when compared to the brand new joggers.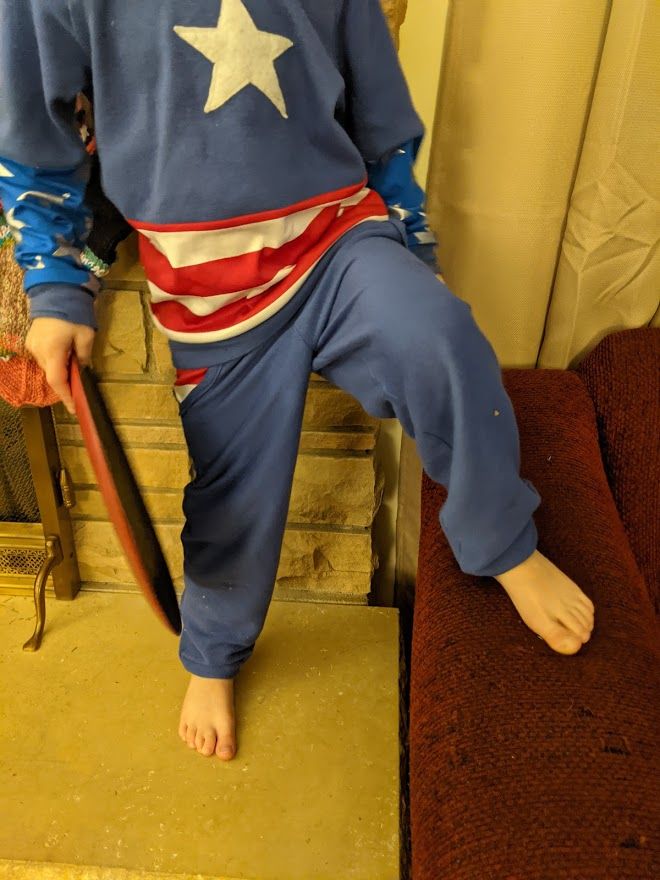 Unfortunately, Rami is a little too short to show off the ankle bands, but rest assured they are awesome and extremely cute.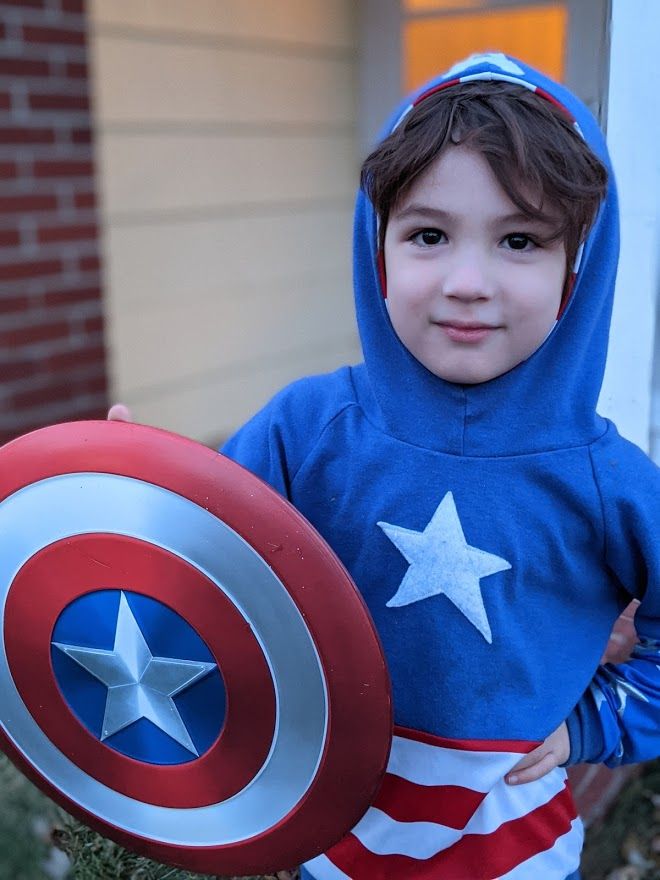 He has worn this costume often to play, and loves pretending to save the city and hang out with his Avenger friends.
But there's only so much a busy Avenger can take, and after a busy day of running around as Captain America, Rami fell asleep on the couch!