Disclosure: Some links on this page below are affiliate links, meaning, at no additional cost to you, we will earn a commission if you click through and purchase. Read our disclosure for more info.
The kids have been needing a lot of extra outdoors time and as much as I love letting them dig in the dirt and get filthy, it's not always possible. I definitely need to up my game in being prepared for rainy days, too-hot days, or just times where the kids need something more guided to get through the day.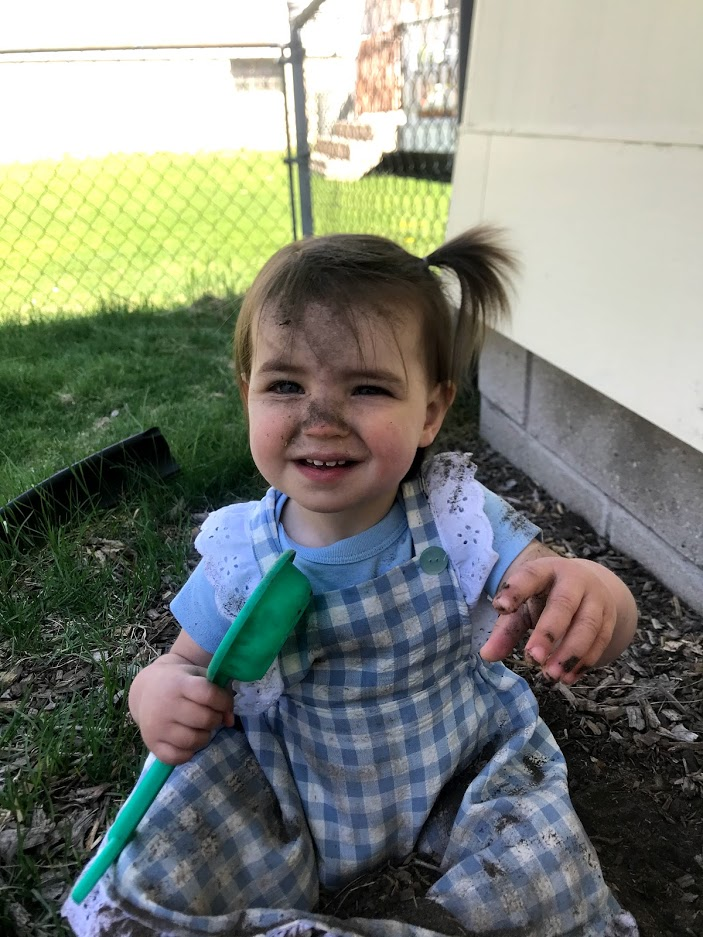 Rami loves fish and fishing. He got to catch a fish once at a little fishing pop-up stand at Bde Maka Ska. So I knew I wanted to make a little fishing-themed game for him. Honestly, it's taken me this long to realize that when I make things like this, I need to make one for both kids, because otherwise Saira will get upset and they'll fight over it!
To start, I just searched "fishing quiet book page" on Pinterest and easily found some examples of this type of project. I knew from previous quiet book pages that I didn't necessarily need a pattern to go off of, and I could still get the project done. So, I went about designing a little dock and pond, along with four little fishies. I knew Rami would love to have a little Nemo in his game, so I tried my best to make a clown fish. Kids are very forgiving with art.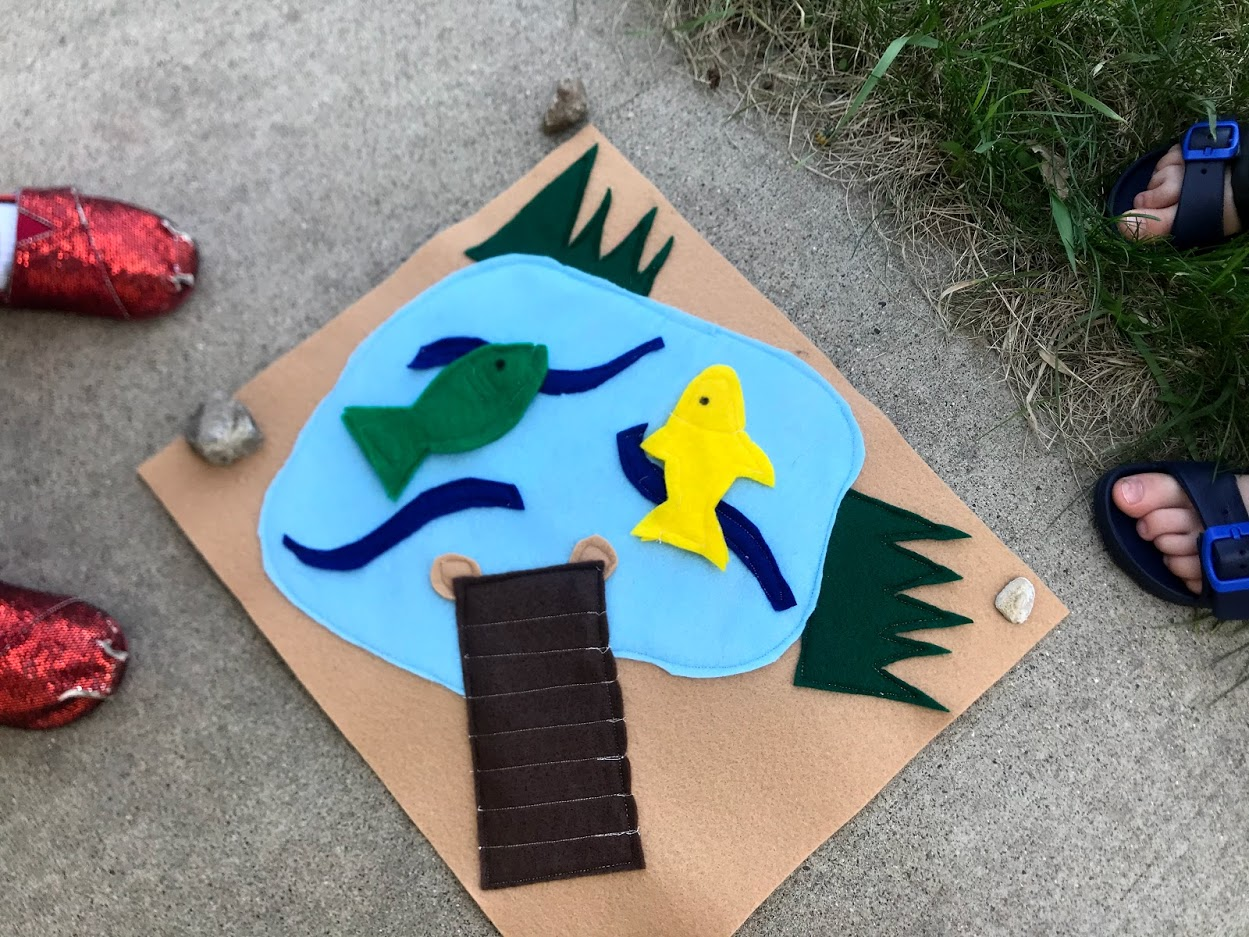 All I had left to do was sew in the magnets and make fishing rods out of some little wooden dowels we had. Et voila!
Both kids were in awe of the magnet aspect of the game. They loved that they could catch the fish and put them back in the pond. They had a lot of fun with it, though of course 4 fish were not enough for the two of them! The pond play did not last long, and they broke the string on the fishing poles almost immediately...that's what being a kid is all about, I guess!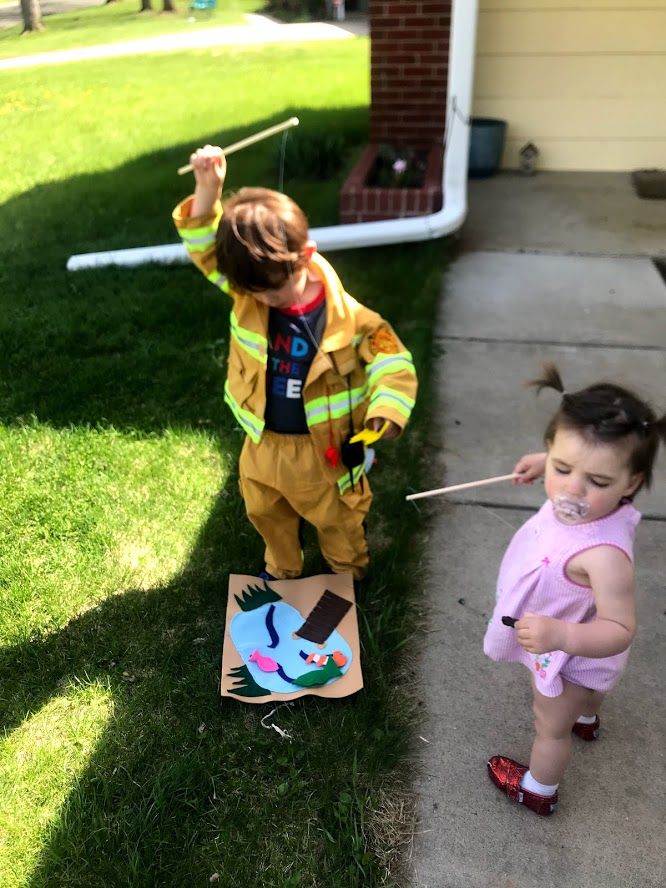 It was honestly pretty fun to watch them play together in the little pond, and even to watch Rami "cuddle" with the little Nemo fish! I'm so excited for the summer, to play with a 3 year old and a 1.5 year old! I feel like this will be quite a challenge, as nothing will be open this summer, so we'll really have to use our brains to think of activities to keep these two busy! I'll probably write up a post about what we decide on too!