Disclosure: Some links on this page below are affiliate links, meaning, at no additional cost to you, we will earn a commission if you click through and purchase. Read our disclosure for more info.
As you may have read in my last post, I recently got a serger! I have been seriously loving it so far! I've been sewing for maybe a year now, and I know I'm definitely still in the learning stage, but a serger really has made my knits look so much nicer and more professional. It is like night and day between the two machines too, as my sewing machine is from the 1970s and my serger is brand new.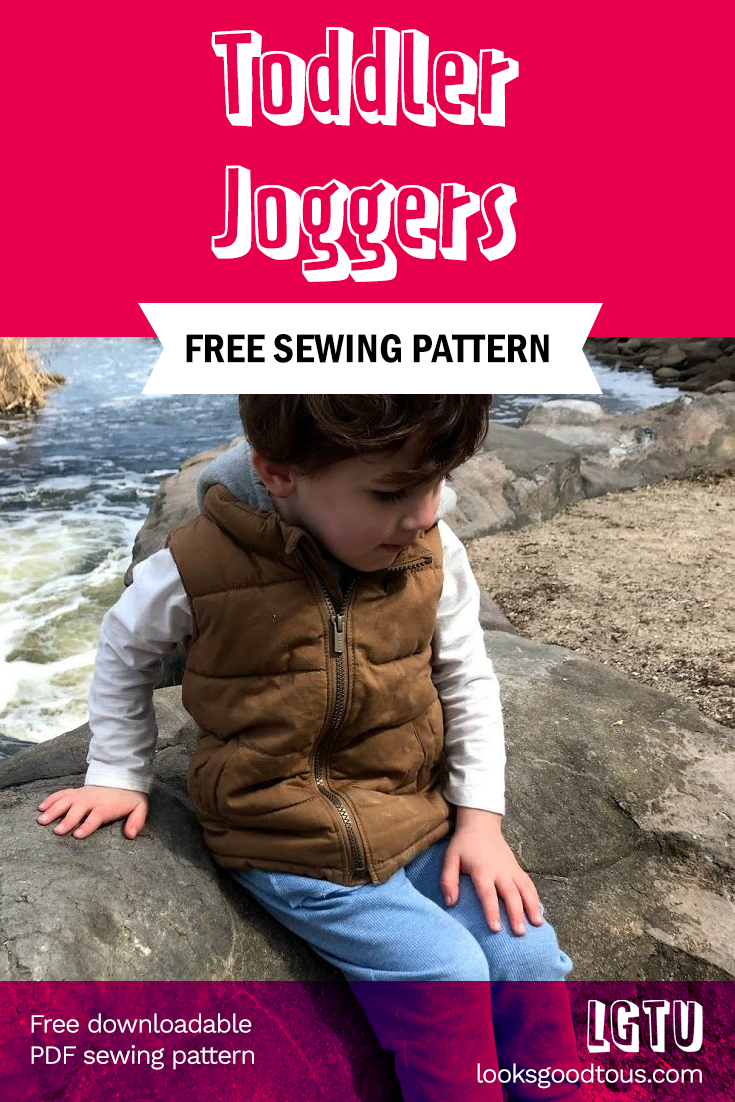 To test out my new purchase, I decided to try out my toddler jogger pattern with a maroon pair for Saira. It really never ceases to amaze me how often I forget that when I make something, I need to make one for both kids. I'm hoping my brain starts to make that automatic leap soon, because Saira is definitely the kind of girl who will let you know when she has been left out.
I didn't take too many pictures of the creation process, since I figured it's really very similar to the initial post. Also, I have been having weird iPhone issues recently, and all my photos have a weird halo effect or are shaky. I think I need a new phone, unfortunately. But here are some photos of me using the serger.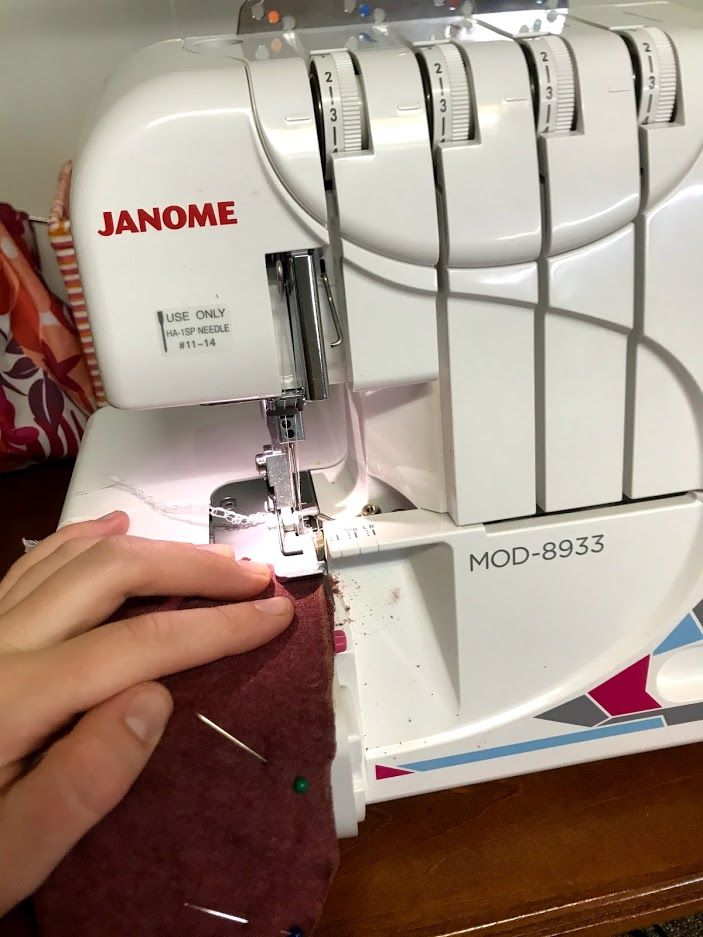 The fabric was slightly different, just a regular knit, whereas Rami's joggers were made from a sort of thermal knit fabric. I like them both, but wish I had been able to use the same kind of fabric for Saira's joggers, because it has a more interesting texture. Besides the texture, though, the stitches were just so much better on the serged pair of pants. I felt so much more confident in the settings I was using, and knew that it was much more likely to stay together, too!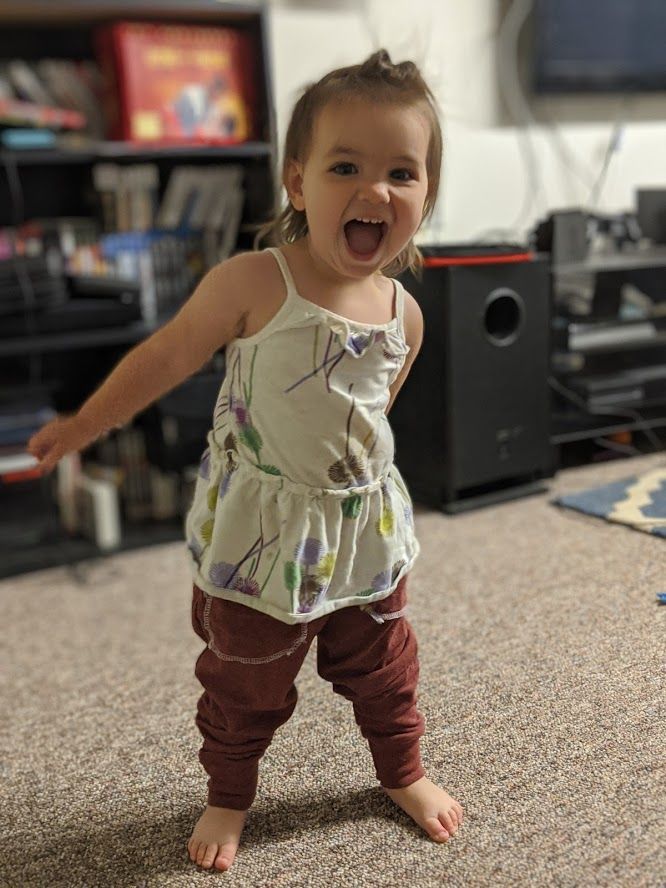 And of course my daughter is incredibly cute! I'm sure she's going to wear these out, she loves to climb, jump, and get messy. I'm hoping to make more of these for both kids as they get bigger, and to update with more sizes at some point. I think I also have to wait for more t-shirts to recycle!
Here's a side-by-side comparison of both pairs of pants, with the stitchwork shown more closely. You can really see the difference!